Black & Yellow Breakfast Potatoes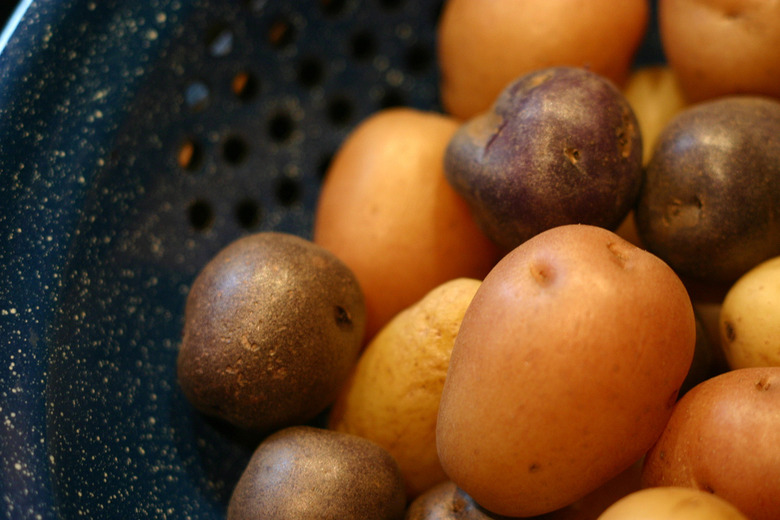 Since not much else is in season, this is a great time of year to turn to potatoes. And my favorite time for eating spuds is for breakfast! Check out my quick and easy recipe for this root vegetable:
Black & Yellow Breakfast Potatoes
Prep time 5 minutes | Cook time 25 minutes | Serves 2
3 cups yellow & black potatoes, large dice
1/4 cup safflower or vegetable oil
1/2 cup onions, medium dice
1 teaspoon chipotle pepper, powdered
1/2 teaspoon coriander
Salt to taste
Step one:
In a medium skillet over medium high heat, heat oil until hot and shimmering. Add potatoes and cover cook until potatoes are soft, stirring from the bottom with a spatula. 7-10 minutes.
Step two:
Add onions and herbs to potatoes. Continue to cook uncovered. Reduce heat to medium low heat. 5-10 minutes.
Step three:
Potatoes should be crispy outside and soft inside. When done, salt to taste.
---
Read the previous installment of Feed The Vegan: 5 Tips To Hop On The Healthy Bandwagon