Sasha Petraske Shows His San Antonio Love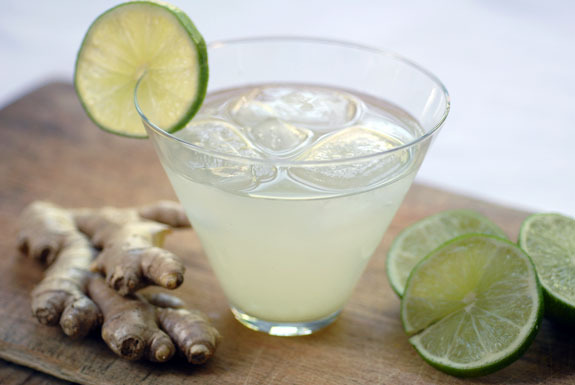 It's the mark of how hip a city is nowadays: when it gets its very own cocktail week. New York, Portland (Oregon), San Francisco, and the original Tales of the Cocktail in New Orleans each play host, one week out of the year, to hordes of bartenders, booze nerds and liquor brands, all celebrating the beauty of finely mixed drinks. And the next city to join the ranks of cocktailing hot spots? Starting January 26 and running through January 29, it's San Antonio, thanks to one of the pioneers of the cocktail renaissance, Sasha Petraske.
Best known for his moody cocktails bars (Milk & Honey, Little Branch and Silver Lining, all in New York) specializing in expertly shaken and stirred classic quaffs, Petraske is also an acclaimed and coveted cocktail consultant. Restaurants and hotels around the country hire him to overhaul their beverage programs, a process than involves reeducating the staff in the ways of fresh-pressed juices, good ice, proper shaking and stirring techniques, and expert service. During one of his consulting gigs in San Antonio, he fell in love.
"It was probably the best experience I've ever had as a consultant," he says of working with The Bar at Bohanan's. "The chef-owner, Mark Bohanan, is dead serious about doing the highest quality food and drink he can."
The experience inspired him to create the San Antonio Cocktail Conference, a four-day event that will feature liquor-soaked soirees, tastings and seminars by some of the country's top mixologists and spirits professionals. Highlights include a primer on making drinks at home, given by Petraske himself; an examination of the sustainability of the tequila industry by experts David Alan and Bill Norris; and an intro to yoga postures that can benefit those on either side of the bar, led by Courtney Munch, who slings drinks at The Varnish in Los Angeles. Modeled on Tales of the Cocktail and the Manhattan Cocktail Classic, it's the first event of its kind not only in San Antonio, but in all of Texas, and is aimed at all sorts of booze buffs, from working bartenders to the after-work martini drinker.
"Basically, anyone who feels that drinking is more than just a way to get obliterated," says Petraske.
Unlike the country's biggest cocktail conventions, the San Antonio Cocktail Conference will be a not-for-profit event benefiting HeartGift, a group of medical specialists and volunteers providing heart surgery to children in developing countries. The week's main event, which has Petraske most excited, is the Original Cocktail Competition, sponsored by Fee Brothers Bitters and Red Bull.
"Serious bartenders don't usually enter bartending competitions unless there's a huge cash prize," says Petraske, adding that he wanted his contest to live up to other great competitions, like Speed Rack, the all-female event founded by LUPEC (Ladies United for the Preservation of Endangered Cocktails). First prize in San Antonio will be a respectable $2,000. "I'm hoping we can put up an even bigger amount next year."
With plans to make the conference an annual affair, San Antonians can expect an influx of thirsty visitors to their fair city in the years to come. This year, the San Antonio Cocktail Conference takes place at various locations– including such fine drinking establishments as Bohanan's, The Esquire Tavern and Ocho Lounge. If you are heading to Texas this month, it probably wouldn't hurt to start hydrating now.