On Mojos And Sour Oranges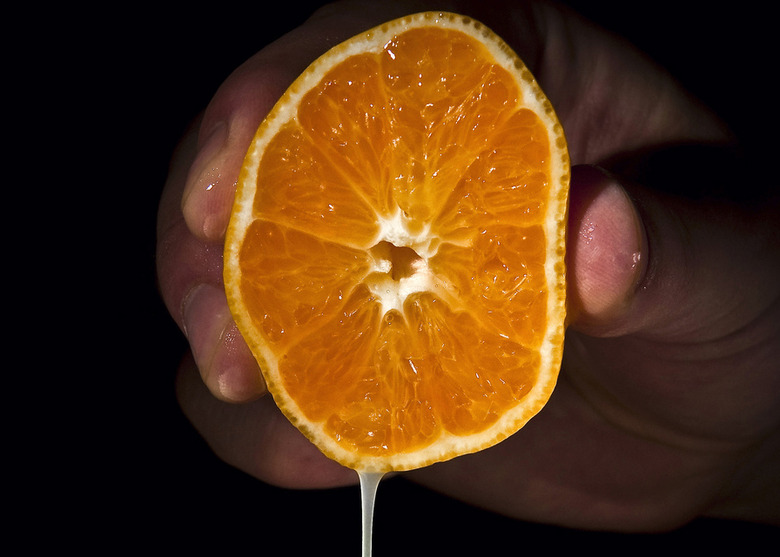 When it comes to Florida cuisine, the conversation starts with Norman Van Aken. The chef and author was among the first to realize the tropical food goldmine of the region, and his restaurants and cookbooks have had a huge influence on chefs in Florida and beyond. Now the chef/owner of Norman's at the Ritz-Carlton, Grande Lakes, Orlando and Director of Restaurants at Miami Culinary Institute, Van Aken is also hard at work on his next book, My Key West Kitchen (Kyle Books), due out in fall 2012. In the meantime, he'll contribute to Food Republic with his "Word On Food."
Many North Americans would look at the word mojo in its printed form and pronounce it "mo joe." In the Spanish from where it comes it is, of course, pronounced "moho," because the letter "j" is pronounced as an "h," as in jalapeño.
The word mojo comes from the word "mojar," which means, "to wetten".
Living in South Florida has familiarized me with mojos for a long time now. If you do see them in a Latin market you might be disappointed to see how they have been manufactured. I don't know why people would buy them. They are garishly colored, chemically punished formulas that are a far cry over a good homemade version. Which, I will tell you, is a snap to make and keeps for months in the fridge.
The mojo I make most often is done with freshly toasted and ground cumin, freshly squeezed sour oranges (or a substitution of half lime juice and half orange juice), virgin olive oil, a touch of chilies, some cilantro and of course garlic, salt and pepper.
The chief difference in classic mojo versus a classic vinaigrette is that there is a cooking process. Close your eyes and put on the headphones for a moment with me. Now... imagine blues great Muddy Waters. Really. Imagine Muddy playing the country blues he was playing down South near his hometown of Jug's Corner, Mississippi around 1941. Back then he was still known as McKinley Morganfield. He played on an acoustic guitar of course. He was probably wailing like Son House or the infamous Robert (Crossroads) Johnson on that thing. But when he got up to Chicago he discovered the ELECTRIC guitar and became the man who "got his Mojo working!" Truth is he found the electric guitar useful in that it allowed him to play above the noisy crowds in the juke joints.
Muddy is on my mind when I think of a making a classic vinaigrette... Nothing really wrong with good old vin... acoustically sound...but with a mojo you need HEAT first. Heating the olive oil would not have occurred in the original mojos because they did not use olive oil. They couldn't, you see. Mojo did not originate in olive oil–producing lands. They had to use lard, my friends. That was the only available fat there. And lard, as you can easily conjure, had to have been melted first or it wouldn't flow over any foods to spread that deep flavor it possesses. So plug in that power and heat. Wham! Electricity! Got your Mojo workin'! We use olive oil now that we can. But the olive oil is still heated first before being poured over the garlic and chilies. A power chord of aromas jam the kitchen! Play on, Muddy. It sure does work on me.
Try Norman Van Aken's Classic Sour Orange Mojo recipe.