On The Case: The Coachella Food Lineup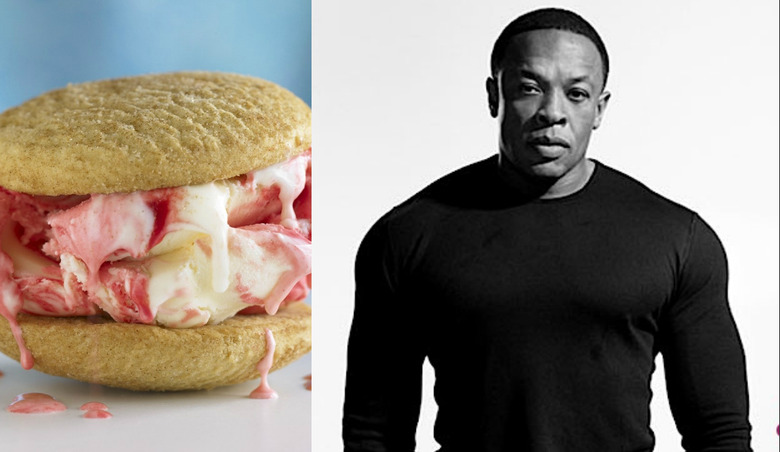 You may have heard that the 2012 Coachella lineup dropped last night. It's particularly strong this year, even when ignoring the predictable, if not slightly snoozy, headliners The Black Keys (snoozy), Radiohead (fine), and Dr. Dre with Snoop Dogg (not snoozy). At The Drive-In is reuniting after 11 years of side-project blah. Finally! Also, Swedish hardcore band Refused—a long-rumored Coachella participant—returns after an even longer hiatus.
Also playing: Cat Power, The Arctic Monkeys, Feist, La Roux, Girl Talk, Santigold, The Buzzcocks, Pulp and Tune-Yards. Here's a handy Spotify playlist featuring many of the bands.
But let's talk about festival food for a second, which he wrote a bit about last year. Over 50 vendors turned out from across California and beyond offering all sorts of interesting eats like tamales, ice cream sandwiches, Texas brisket, Kogi tacos, and St. Louis ribs. And with the festival being extended over two weekends this year (April 13-15 and April 20-22), we figured people will be traveling back-and-forth not only for "Nuthin' but a "G" Thang" 2.0, but that amazing torta or kebab they snuck between sets.
We've sent messages to some of our favorite chefs to see if they're making the trip to Indio this year. We're lobbying Tyler Kord from No. 7 Sub to make the cross-country trip. TYLER! We'll post the complete food lineup when it comes available.
Update 1: Natasha Case, CEO of Coolhaus, confirms she will be returnig this year. To VIP.
Update 2: Kogi spokesperson Alice Shin confirms they will be making the trip both weekends, Friday-Sunday. She writes: "We'll be serving our full Kogi menu with the exception of our calamari taco and blue moon mulita. So expect tacos, burritos, quesadillas and more."