Dan 'The Imbiber' Dunn Got A TV Pilot!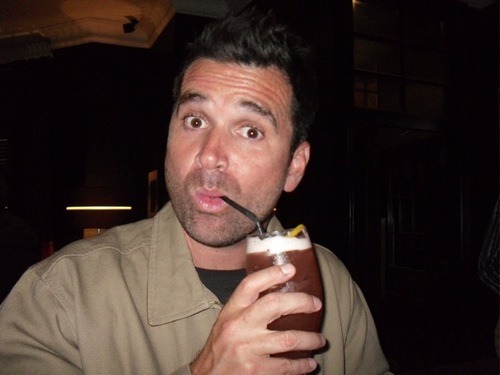 You might know Dan "The Imbiber" Dunn as the man behind such Food Republic columns as Getting Fired Up About Leisure Liquor, Faking My Way Through a Champagne Tasting and I'm Just Happy Being An Angry Drunk.
Dunn also wrote a popular investigative piece about a product called Kansas Spirits Whiskey, in which he got some guy to talk about his Whiskey For Horrible People. "I wanted to get whiskey out of the middle-aged living room and onto the beach and into clubs," the creator Paul Goldman told our scribe.
And today we've received word that Dunn's book, Living Loaded, has been optioned for a television pilot. According to the Hollywood Reporter:
FX has order to pilot Living Loaded, a half-hour single-camera project from It's Always Sunny in Philadelphia co-creator/star Rob McElhenny and his executive producer Rob Rosell.

Loaded, which hails from FX Productions, is being adapted from Dan Dunn's book by the same name. The latter, published in February, is a biographical account of the author's debaucherous adventures with a heavy focus on drinking.
Congrats, Dan. May your stories of excessive imbibing and questionably conceived potables live forever on basic cable.