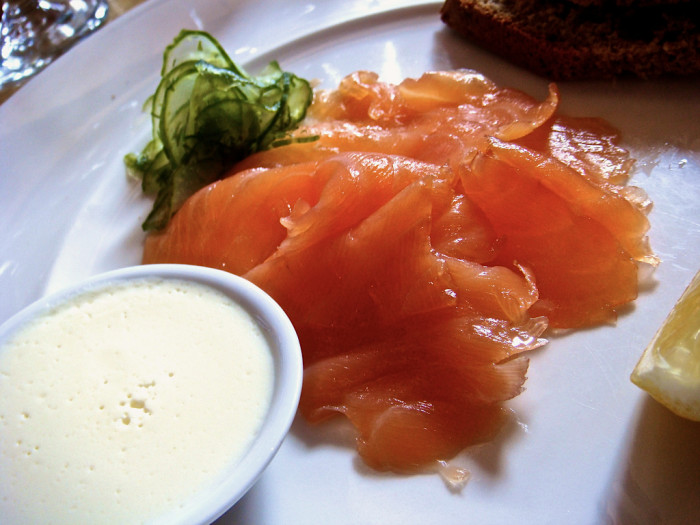 Yes, yes, bagels and lox, Sunday morning at my house, the mad knife skills of old-school appetizing masters, a do-it-yourself gravlax recipe and so forth. When it comes to breakfast, especially with regard to bagels, I have no new information for you. You either smear or schmear, layer on the good stuff and chow down. But when it comes to lunch, provided you won't be eating it on an airplane, smoked salmon is the protein du jour.
Some smart ways to sub in this delightfully fragrant fish:
And above all, isn't it pretty to behold? When I win a Grammy for my highly seductive narration of Modernist Cuisine, I'm going to show up Gaga in shimmery orange-pink silk chiffon…oh my goodness, is that a dress made out of lox?