All Hail The Scottish Whisky Flavour Map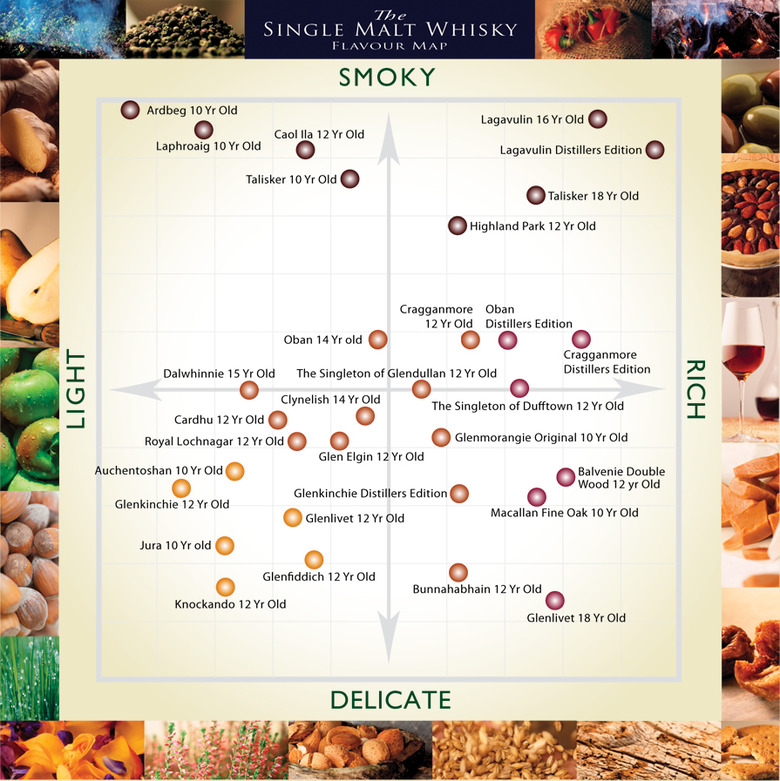 Whisky Map
Ordering Scottish Whisky can be a minefield for many of us, but the days of blindly ordering Single Malts are over. This Flavour Map, created by Scottish whisky connoisseur Dave Broom, is the key to selecting your libation like the expert you always imagined you would be. If you're lucky, you might impress a date (or even a bartender) with your beverage know-how. Plus sticking to Scottish whisky will ensure that you avoid major blunders like ordering Kansas brand's "vodka whisky."
The vertical axis on the Flavour Map runs from smoky to delicate and the horizontal axis measures the whisky's flavor from light to rich. The whiskies are then plotted in relation to the four flavor attributes. In-depth description of the flavors can be found at malts.com; you can also download the Flavour Map.
If you do nothing else this year, memorize this Flavour Map — consider it your Food Republic resolution.
Sourced from malts.com