A Lucky Menu To Ring In The New Year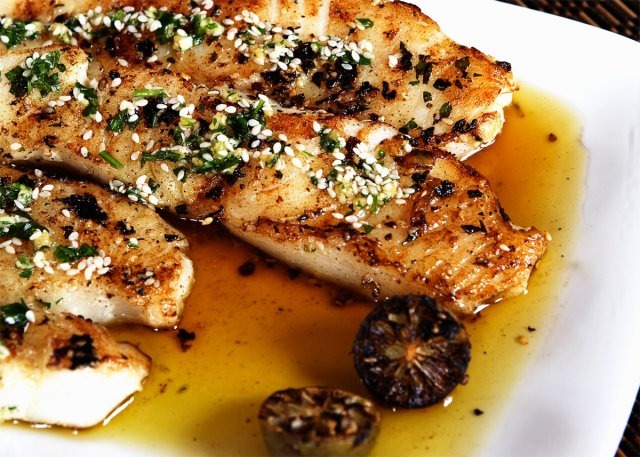 grilled bass recipe
There are plenty of New Year's traditions we're totally on board with: the midnight kiss, knocking a champagne bottle open with a sword (fine, saber), yearly roundup after yearly roundup on every website you follow...
Rather than drop a hundo on a prix-fixe dinner that embittered line cooks put no love into, line your drinkin' belly with our New Year's Eve menu filled with traditionally lucky foods —that happen to be damn tasty. Which is, naturally, the kind of New Year we'd like to ring in. Mix and match any of the following for a customized meal you technically thought of all by yourself.
Noodles symbolize longevity, as in "don't drunkenly fall off the roof."
Leafy greens resemble money, but taste better.
Lentils resemble coins, but taste better. Best utilized in soup.
Pomegranate — Greeks smash these on the floor at midnight to reveal an "abundance" of seeds. Not recommended for carpeting.
Fish "swim forward," presumably into 2012. Unless they think something bad is going to happen.
Grapes — Spaniards eat 12 at each stroke of midnight to wish for 12 lucky months ahead. Cheesy, but we'll do it just in case.
These are largely philosophies from abroad, however. The only true American New Year's traditional food we can think of is black-eyed peas, so whip up a batch of Texas caviar as a side. And that is one less table of people for those sober sourpusses in the back of the house to feed.