5 Tips For Hosting A Potluck Brunch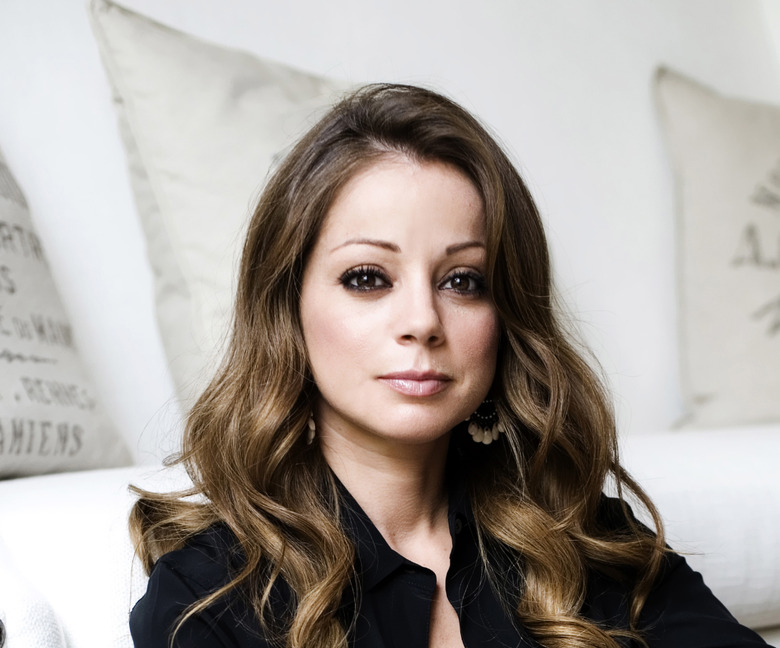 Marcela Valladolid
A lot of people love Sunday brunch, but after going to the same neighborhood diner a couple weeks on end, you may start to suffer from brunch fatigue. An easy way to break up your routine is to cook at home, but let's be honest, when you're hungover Sunday morning, making a lavish brunch seems a little, well, unappetizing.
That is, unless it's a potluck. Marcela Valladolid, the sultry Food Network star, is a champion of potluck brunches and she's teamed up with a brand from her homeland Mexico, Kahlúa, the boozy drink that makes any coffee better, to create the Delicioso Brunch Club app which — you guessed it — helps you organize your own potluck brunch.
With the holidays coming and all, we haven't had time to download the app yet, so we poured some Kahlúa into our coffee and squeezed 5 tips to hosting a successful potluck brunch out of Valladolid. She politely declined our offer to c0-host.

Set a theme
"Try to stick with a theme to bring it all together. If you just leave it open you could have someone bringing sushi and someone bringing huevos rancheros. Give them a couple of options. Tell them you're missing something sweet with chocolate in it or you're missing something savory that needs to be veggie based. So you don't limit your guests and say you have to make tacos al pastor or whatever. Give them a guideline so you keep your menu focused. Hosts can make the cocktail, which I always recommend so people aren't transporting bottles, and then maybe one dish or the dessert. The guests can divvy up the other menu items."
Make food that can sit at room temperature
"Always bring something you can leave at room temperature for a couple of hours. So quiches or egg-based dishes are great, potato dishes are great. Stay away from seafood-based dishes in general."
Serve food that doesn't require silverware
"Having items where you don't need silverware is always fun because it's all about mingling and being with friends and family — and you want to have the Kahlúa cocktail in one hand and the appetizer in the other. You always have to think about if it's going to be plated, then it's probably going to be sitting on your lap, because brunch is not all about sitting at the table but more like setting up a buffet. So you don't want soup for brunch."
Find something for everyone to do
"If you have someone who doesn't want to cook tell them to be in charge of a non-alcoholic beverage. You always want them to participate. Or another really important part of the brunch is printing out a menu, and that can be their responsibility."
Never experiment
"The most important part is to make sure you're really comfortable with the food you're putting in front of your guests. Make sure you test the food and that you love it so much you want someone else to try it. Never try to experiment with your guests."
---