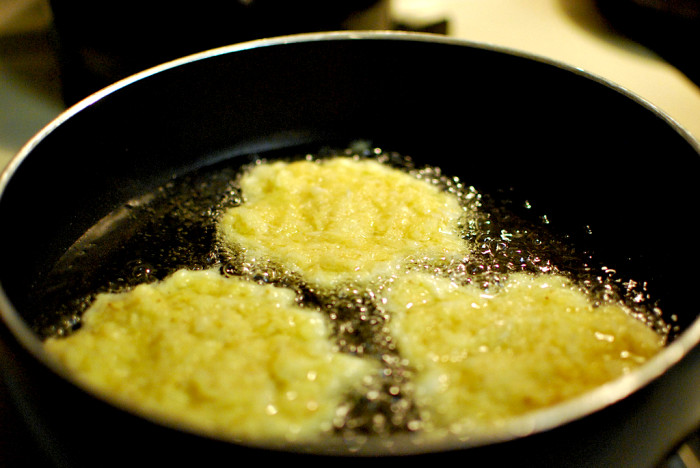 Ah, Hanukkah. The season is upon us again. We love how the dreidel game transitions seamlessly into drinking. Spin that thing and prepare to get sloshed: if you get a "nun," no shot for you. Too bad. A "Hay" gets you half a shot, a "Gimel" gets you a whole one, and the lucky bro who spins the "Shin" gets a double shot. Need a chaser? Psh. But the Mazel Tov cocktail should more than suffice. Now, onto soaking up all that booze.
Latkes: these fried potato pancakes are a Hanukkah staple, representing the oil in the lamps that burned for eight tasty nights. Try these variations on the original:
Brisket is traditionally served on Jewish holidays. In keeping with the "Hanukkah-chic" theme we've got going (yup, we subbed in sweet potatoes), we recommend:
And in lieu of roasted root veggies, delicious as they are:
And if you'd rather go the nouveau-authentic route, we have some killer Chinese options:
And it wouldn't be a holiday meal without something sweet. In lieu of those tasty chocolates with chalky residue you bought for your niece's Hebrew school fundraiser, might we suggest:
Now fire up that menorah and get crackin!