Mission Possible: Buying Holiday Wine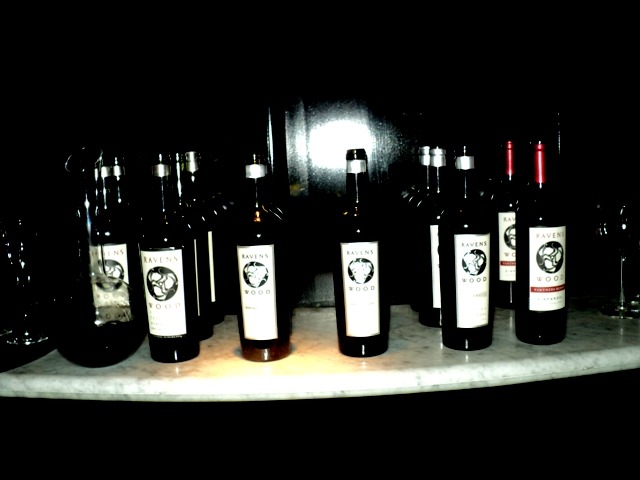 Your aunt is bringing a puree of butternut squash. Your mom is prepping a five-gallon salad with walnuts and diced persimmon. Your uncle is all about the ham. Your cousin is baking whole-wheat vegan bread rolls. There's always a vegan. And your job? Buy the wine.
Easy, unless you believe that pairing wine with food is some sort of college-level Calculus. In that case, you'll panic. You'll flap your arms and sweat and stay up at night puzzling over whether pig goes with white meat or a red. You'll wonder what sort of wine goes best with a salad, whether a Cabernet will overwhelm the meal, or whether a Riesling will be lost in the mayhem of flavors. You'll break into a sweat. What if the wines are a disaster? What if I ruin Christmas dinner!?
The rest of us will be keeping it real in the local wine aisle, where plenty of affordable, charismatic, and quality wines make shopping a cinch. There's no need to fret over pairing the wines to the evening's menu, since most reasonable people are happy with anything to drink as long as there's plenty of it, there's some variety, and it's good. Shopping under these guidelines, the possibilities are endless—and if you still want some pointers, try these:
Ravenswood 2009 Old Vine Lodi Zinfandel
California has so many thousands of wines to offer, so how does one choose? Tip your hat to the state's history and buy a Zinfandel, California's official historic grape – so designated in 2006. This particular Zinfandel comes from a winery of solid reputation in making Zins. The vines are "old vine"—presumably at least 40 or 50 years old, though some winemakers abuse this unprotected term and call 20-year-old plants "old vine." But that's a topic for the table. Flavors of raspberry, pepper, and bacon amount to a brawny yet graceful red. $12.99
Cupcake Vineyards Prosecco
Here's an example of a wine protected by the European Union's controlled designation of origin system. That is, it's made by well-defined methods in a strictly-defined region – in this case Prosecco, a regional title that cannot legally be used for wines made anywhere else. But listen closely during dinner: Someone will probably call this bubbly wine "Champagne," a protected title of its own from France. Smartly correct them if you like. A dry, fruity nose preludes a creamy mouth feel and flavors of citrus, melon, and vanilla. $13.99
Golan Heights Winery Yarden Galilee 2007 Pinot Noir, from Israel
Okay: This one isn't especially cheap, so definitely don't serve it to a crowd of drunk heathens who'd be happy sucking down Yellowtail. But it's got a lot going for it that the finessing dinner guest will appreciate. It's from Israel, which is interesting in itself. It's kosher – green-lighted by Rabbi Avraham D. Oyerbach (says so on the back label). And it's Pinot Noir, which is so often delicious. This one is a classic of the variety – woodsy, mossy, layered with fruit, and, care of 16 months in oak barrels, buttery. $25
De Bortoli Emeri Pink Moscato
A bubbly rosé, this is neither Champagne nor Prosecco. It's simply sparkling pink wine from Australia. It's bright, fruity, vivid, and, really, absolutely delicious. It's made from moscato grapes – said to be one of the only grapes of which the wine tastes about the same as the fruit. Musky aromas of apricot, raspberry, your token tropical fruits like lychee and guava, and a spicy whiff of cinnamon bloom from the glass. The flavor is just as bright and fruity, sizzling with peach, pineapple, banana, and bubble gum. $12.99
Herding Cats Chenin Blanc and Chardonnay
A whopper deal of a package equaling four bottles in one box, this white blend is crisp, dry, and fruity, with scents of apple and melon bringing summery cheer to the gloom of winter. Warning: Unless dinner is at your place, don't put this one on the table. If you do, there will be two or three bottles left in the box by pie-and-coffee time – and you'll have to go home without it. Only open this wine in the safety of your own home, where – after the party – you'll have wine on tap for weeks. $15