When Should You Drink Cappuccino?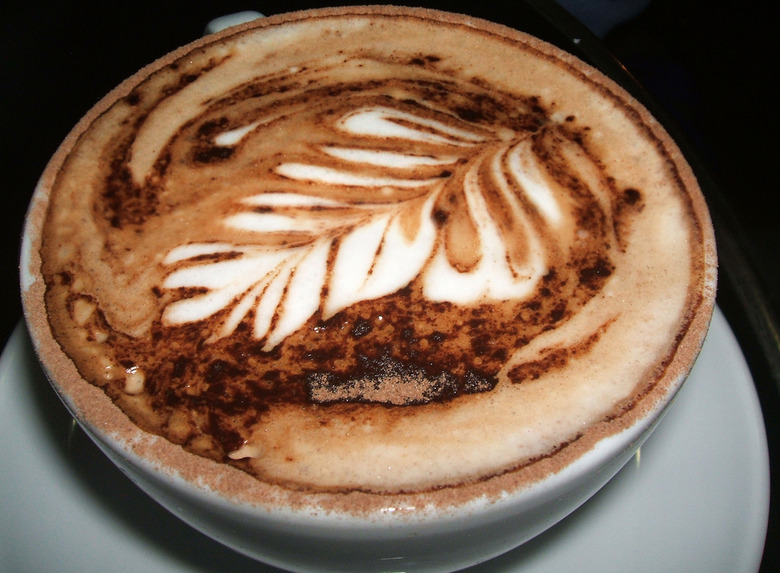 Look, we're not judging. We've seen you finishing up your lunch and dinner with that dazed expression, thinking to yourself: "Let's make this just a little more decadent." So you do it. You order a cappuccino as dessert — or even with dessert. And that's fine, if it makes you happy. But what are you doing wrong?
According to a man who should know, cappuccino is a breakfast drink, to be enjoyed along with a croissant or breakfast pastry of your choosing. "Normally, cappuccino is for breakfast," says Riccardo Illy, whose family knows a little something about coffee.
He says that his fellow Italians know better than to top off a meal with a cup full of indigestion-inducing foamy milk or cream — to say nothing of those whose tongue-twisting orders involve no-foam, half-caf and other such intricacies. "You can find people drinking a cappuccino in the middle of the morning or in the middle of the day," Illy says of his countrymen. "But rarely would you find someone drinking a cappuccino after dinner or after lunch. In this case we prefer the short espresso."
For more coffee talk from Riccardo Illy, as well as background on his company's expansion into wine, check out the Food Republic profile Inside Illy's Coffee and Wine Empire.