Top 5 Emerging Wine Regions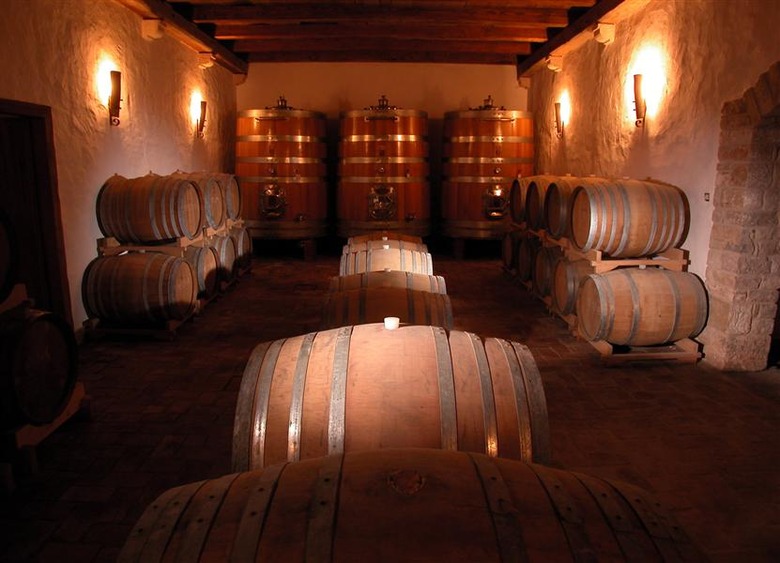 Is there anything more predictable than a California Cab? Or a Malbec from Argentina? If you're suffering from the sort of drinking fatigue that's caused by frequenting wines from the same five places, then you may be in the market for something different. If all 50 states in our union make wine, then you can only imagine how many countries do. Here are five unexpected wine regions making a splash right now:

Istria, Croatia
Ivica Matosevic of Matosevic Winery in Istria likes to joke that his grandfather was Austrian, his father Italian, he's Yugoslavian, his wife Slovenian and his daughter Croatian. But the family hasn't left Istria for generations. In other words, the peninsula, the largest in the Adriatic Sea, has changed hands a lot over the years. The climate is ideal for growing Malvasia, the most widely planted white grape in the region. Try: Alba Antica 2008, a barrel-fermented Malvasia Istiana, nutty and perfumed with the acacia wood in which it's aged ($20).
Guerouanne, Morocco
Within the five wine-producing regions of Morocco, there are 14 recognized appellations. Guerouanne, in the Meknes region, near the city of Fez, has an ideal climate for growing grapes, with cool winters and hot summers, and nights that always dip down no matter what the daytime temperature is. The locals say wine has been produced here for some 2,000 years. So, not exactly New World in the strictest sense of the term. The red grape Cinsault thrives in Morocco, accounting for some 40% of vineyard plantations. Try: Fresh and fruity Les Trois Domaines 2010 Guerrouane Rouge, filled with red berry flavors and just a hint of hot-weather spice ($11).
Virginia
Yes, all 50 states make wine. But that doesn't mean all 50 states make good wine. The number of wineries producing decent bottles in Virginia, for one, is on the rise. The state has made wine since the country was founded, but the humble bottlings of yore weren't necessarily worth writing home about. Most recently, a wine that has been worth writing about is Barboursville Vineyards' Octagon, which has earned praise from critics far and wide. Try: Barboursville Vineyards 2006 Octagon, a blend of Merlot, Cabernets Franc and Sauvignon, and Petit Verdot has such great body and balance, it could pass for a stylish Bordeaux ($40).
Montevideo, Uruguay
Chances are you've never had a wine from Uruguay, the fourth largest wine producer in South America. Winemakers there push Tannat the way Argentineans push Malbec, but the grape is still largely unknown in the U.S. Not that Uruguay is a one trick pony. Its climate is said to approximate that of Bordeaux more than any other South American country. And, being a New World region, it's not beholden to any grapes in particular. Plus, the asado there rules. Try: Viñedo de los Vientos 2004 Angel's Cuvée, a blend of Chardonnay, Trebbiano Romagnolo and Viognier, redolent of dandelion and marzipan, with a hint of sherry-like oxidation ($15).
Sopron, Hungary
Hungary isn't exactly an emerging wine region, per se. The Tokaj area is famous for its botrytized late-harvest dessert wines. Sopron, on the other hand, is known for elegant reds, in particular those made from the Kékfrankos grape (a.k.a. Blaufränkisch). It's one of the few regions in Hungary that specialize in red wine. While many wines from Hungary – and from emerging regions as a whole – tend to be made in the "international" style, tasting as though they could be made anywhere, the Pfneiszl estate, in Sopron, produces wines that taste of their place. Sisters Birgit and Katrin Pfneiszl are currently transitioning to organic farming. Try: Their earthy Pfneiszl Kékfrankos 2009, an Old World-style wine with a wild, rustic persona ($16).
---
Read more about wine making around the world on Food Republic: