Poland: A Country Without A Beer Identity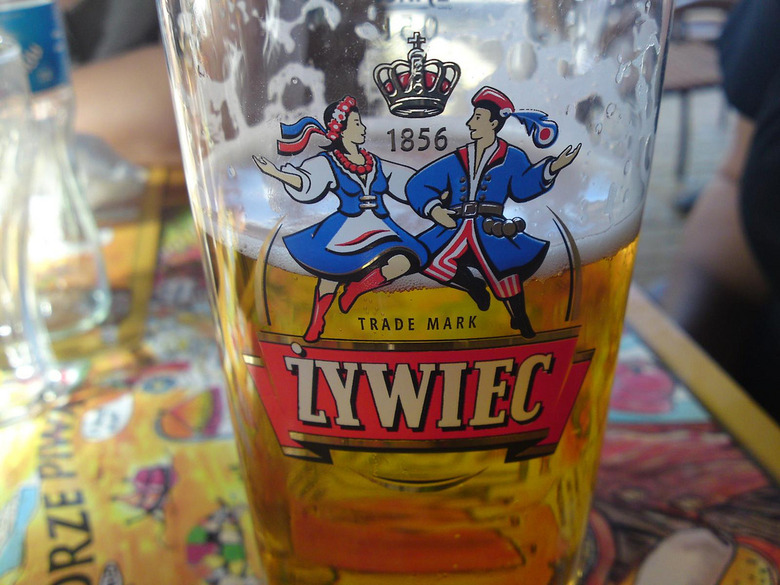 Polish Beer
Germany has Oktoberfest, Mexico has its serene beaches and bottles of Corona, and Down Under, Fosters is, well, Australian for beer. Poland, on the other hand, doesn't have any sort of beer-related identity. Not to mention, the names of the beer companies that do exist don't exactly roll off of the American tongue.
During a recent trip to Bydgoscz, Poland (no that's not a typo – it's the way you spell it), I was eager to sample a trio of Polish brews: Zywiec, Tyskie and Lech Light.
1. Zywiec
Founded in 1852, Zywiec essentially tastes like Stella Artois – just without the clever marketing campaign. It's a smooth lager that has just enough taste to make it an acceptable dinner beverage. It's the most popular of the Polish breweries, and also the most difficult to pronounce. After a rocky past of ownership shuffles, through both government takeover and corporate buyouts, Zywiec is now 61% owned by the Heineken Group.
2. Tyskie
A well-decorated company: the 2002 winner of the Brewing Industry International Awards' Gold Medal and Grand Prix, 2005 Grand Prix at a Munich global fair, and a 2011 Gold Medal du Monde Selection at the International Institute for Quality Services. What does it taste like? A stepchild of Heineken, but interestingly it has no connection to the Amsterdam company.
3. Lech
The most American tasting of the three beers. I mean that in the mass production sense, with shades of Bud Light, rather than as a micro-brewery type of compliment. There's a real connection too — the brewery is operated by SABMiller, who gifts the world with Miller Light. To be frank – if you poured Lech and Tyskie into a glass together, you might wind up with a pint of Zywiec. Sounds like a calculus equation, but in reality it's just a testament to this forgettable green-bottled option.
Despite an Ernst & Young report that listed Poland as Europe's third leading beer producer, and the geographical proximity to other Eastern European ale-power houses, I found nothing memorable about these suds. They all lacked panache, deep flavor profiles and Super Bowl commercials. If you wind up in Warsaw or Krakow — you're probably better off with a sampling of the country's vodka selection.
---