The Gateway To Spanish Wine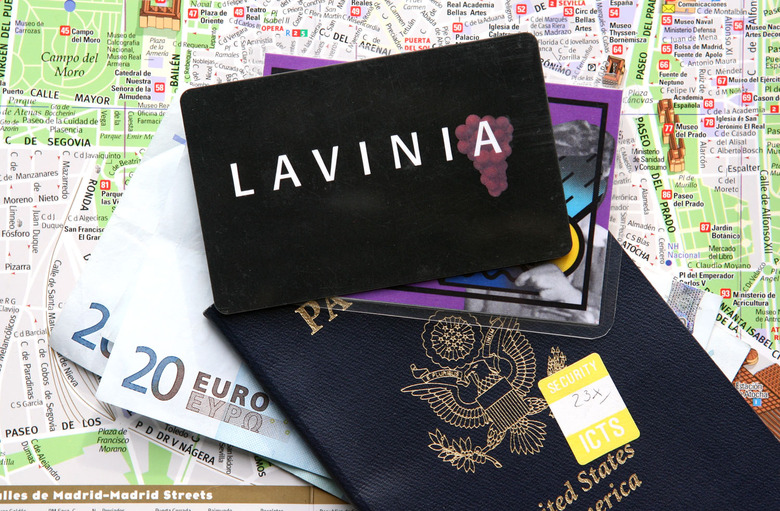 Located in Central Madrid's upscale Recoletos neighborhood, amidst Hermes and Chanel boutiques, you'd hardly expect for Lavinia to be a great prêt-a-porter wine experience. Yet depending on what brings you to the shop-cum-bar-cum-lunch eatery, this split-level spot may be one of the best gateways to Spanish wine anywhere in the world, much less the capital.
First, let's note the blemishes: as a place to enjoy a glass of wine, Lavinia's no Eden. The bar, located near the restaurant's entrance at the top of an escalator, is crammed, and the shop's tasting tables sit at the convergence of busy product aisles. Come rush hour, serenity can be at a premium. Also, as befits a food purveyor in a posh 'hood, the cuisine here is quite rich — both economically and gastronomically speaking.
But these are minor grievances! Lavinia's primary consumer purpose is for tasting and buying wine. Its tasting weapons are debit-operated machines that pour wines; fill your custom card with credit at the cashier, and choose whichever of the 14 tintos or six biancos you may want to splash around your glass 'til credit runs out. Lavinia's other tasting hallmark is wide selection: the day I visited, one was by Ribera del Duero's celebrated Bodegas Vega Sicilia, its decade-aged "Unico," an airy mix of Tempranillo and Cab Sav that reinvented this blend for me (and made its price-tag somewhat less abstract). Next to it were well-chosen semi-curios, like the 100% Mencia 2006 Dominio de Tares "La Parajita" from Bierzo, and the young, biodynamic Châteauneuf-du-Pape of Domaine de Villeneuve "Les Bien-Aimes" from 2007. These were good, weird choices, next to the expected and expert ranks of Riojas, giving this tasting room an unusual diversity.
And if the moment did call for a full bottle, there are 3000+ titles in the shop, each of which can be consumed them at the eatery. Lavinia's inspired business plan turns retail stock into the restaurant wine list, without the mark-up. One explanation for its great selections and wine-first character is that the Frenchmen who began the Lavinia franchise here in 1999, Thierry Servant and Pascal Chevrot, are also owners of Paris' exemplary store Caves Auge (as well as another Lavinia in Paris). Their trademark, it seems, is collections of wines that span borders, price ranges and, most importantly, public tastes. That is certainly the case in Madrid.
C/ José Ortega Y Gasset, 16 28006 Madrid, Spain, +34 914 260 604, lavinia.es