Houston, We Have A Problem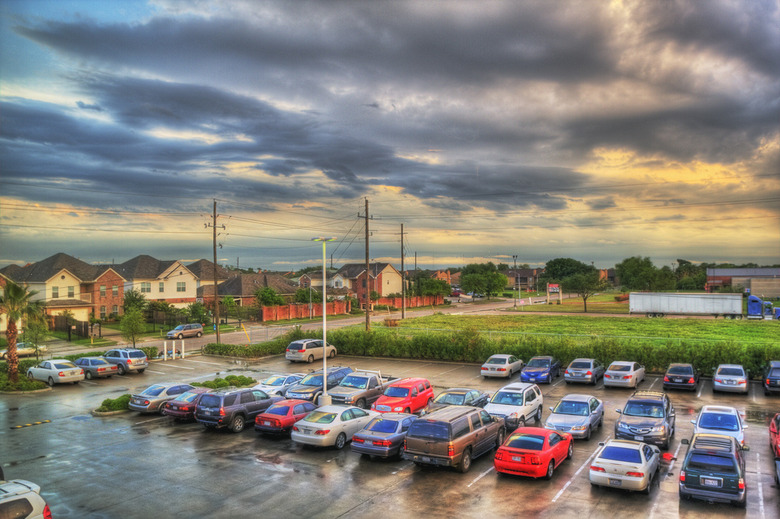 Welcome to the latest installment of the Food Republic serial, The Worst Idea Ever?, in which chefs Seth Siegel-Gardner and Terrence Gallivan set out to open a restaurant in Houston, Texas as Pilot Light Restaurant Group. This time, Terrence talks about the bureaucratic hurdles the chefs face — a topic that will be familiar to chefs and small business owners everywhere.
One minute — that's the amount of time the public is given to speak, during a closed Houston City Planning Commission hearing. Why is this important? Because, the laws that are in place and the laws that are yet come in my new hometown affect the business I hope to some day run. If this world were perfect, opening up a restaurant would have nothing to do with politics. But when leases, building permits and the Texas Alcoholic Beverage Association get involved, the likelihood of our dream of opening up a restaurant comes into question. Thus, I found myself trudging to City Hall to speaking about an issue that I previously had no idea existed.
Coming from New York City, I tried to do as much research about Houston real estate prior to arriving here. All of it was new to me. Triple nets, LOI (Letter of Intent), amortization — completely foreign jargon eight months ago that has now become part of our daily vernacular. One of the real difficulties of finding a suitable restaurant space in Houston is having ample parking. Obviously, this is a non-issue in the five boroughs. Currently, the city is deciding whether to amend the current ordinance to increase required parking spaces for new restaurants and bars.
In rapid response to this threat, many of our industry friends and colleagues banded together to form an independent restaurant collaborative called OKRA, or the Organized Kooperative on Restaurant Affairs. Essentially, it's a show of force in opposition to the proposed increased restriction hearings.
Seth and I have been lucky enough to have lived in or visited some of the world's great cities. None of these cities are without flaw, but they seem to have either historical trial and error on their sides or the foresight to see a problem coming. Houston's coming problem is too many cars and too few places to put them. A driving city, neighborhoods are what make Houston special, and parking lots resolutely destroy whatever charm they have.
From the onset, Seth and I have been determined to find a restaurant space that will be an integral part of a neighborhood and community — something that the city seems to be fighting, unintentionally or not. Forcing bars and restaurants to build parking lots instead of building a culture is a mistake, and yet another hurtle on our mission to finally be cooking instead of attending meetings.
We know Houston is not the only city struggling with city planning. Yet we just want to be able to carve out a minuscule part of this city and call it our own. Houston is evolving, something we can see just by being able to interact with such a great group of small business owners. But beyond the people on the ground trying to preserve the identity of the city, here's hoping that our leaders take a step in the right direction, creating a city that we can admire and, more importantly for us, get us one step closer to being back in the shits, in our own space, cooking our food.
More installments of The Worst Idea Ever on Food Republic.