Gift Guide: Tequila And Mescal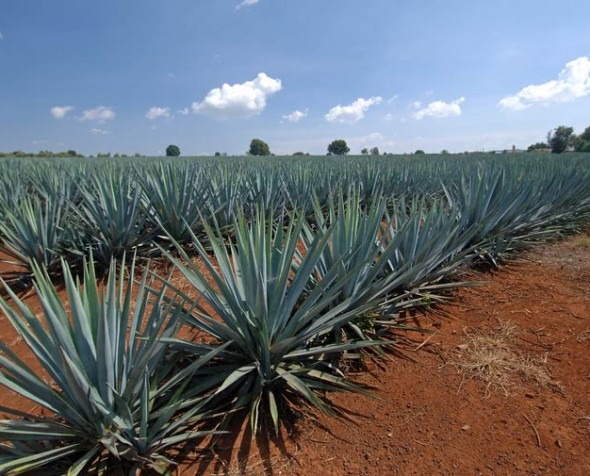 Anyone who has ever participated in a Secret Santa exchange or attended a holiday party knows one simple truth about gift giving—you cannot go wrong with a well-chosen bottle of booze. And Jack Daniel's does not cut it. To ensure that you're everyone's favorite person this year, it's best to stock up on a few choice bottles. And if you're lucky, you might even get a sip as a thank you. Here's our guide to all things tequila and mescal.
Other Gift Guides: American Whiskey and Beyond | Vodka and Gin | Rum | Cooking Gear And Books | Great Things To Eat and Drink
If you're buying for a tequila lover, you're in luck. With so many new releases in the last year or so, you have the opportunity to turn someone on to something new. One of the most interesting releases of the year was Don Julio Añejo Claro ($70), an aged spirit filtered clear. Most people choosing clear tequila want the pure taste of an unaged spirit. For a touch of vanilla and caramel, opt for a reposado.
For even more, go añejo. Siete Leguas ($38) continues to be the tequila geek's tequila for its über-traditional production method. El Tesoro ($45) is also an indie hero, despite having recently been purchased by Beam Global. Fortaleza ($50) is another cult tequila, beloved for its old-school stone-milled agave. A lesser-known brand that's hard to miss if you do find it thanks to its crazy hand-drawn label is Chamucos ($45).
Espolon ($22) returned to the U.S. market after a brief absence sporting a cool new label featuring Day of the Dead-style images. Also new to the market as of last year is Avion ($40), which quickly became known as "the Entourage tequila" after being featured extensively on the HBO series. Casa Noble is one of the few distilleries producing single-barrel tequilas, such as its Single Barrel Añejo ($100).
Partida makes an Elegante Extra Añejo ($350), a relatively new category that requires the spirit be aged at least three years. Milagro Select Barrel Reserve Añejo ($90) is technically an extra añejo, as it's aged three years in French oak. DeLeon Extra Añejo ($280) prides itself on using zero additives, including common ones like coloring and glycerin.
The natural progression for tequila lovers is to eventually try mezcal. Tequila, after all, is mezcal. Del Maguey Tobalá ($115) is made from wild mountain agave, about as organic as it gets. Los Amantes Reposado ($65) tastes like the dessert. Pierde Almas Conejo ($295) is made with wild fruits, nuts and a rabbit suspended over the primitive still.