Gift Guide: Rum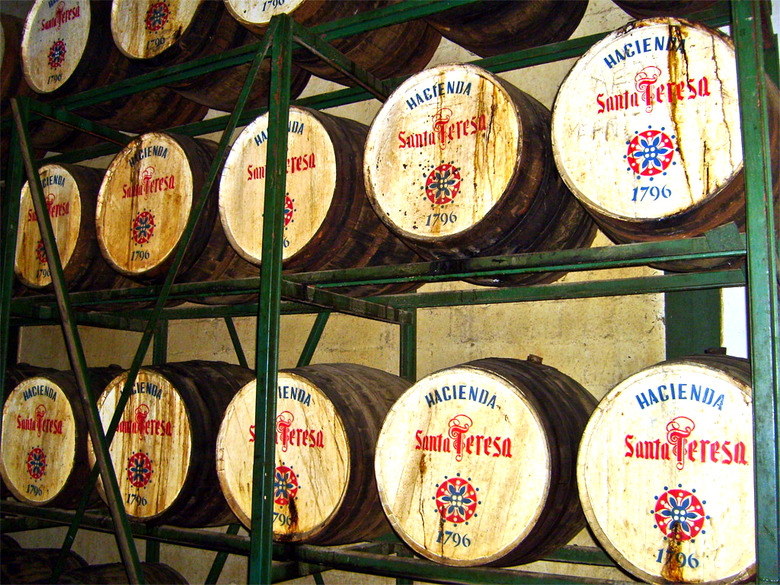 Anyone who has ever participated in a Secret Santa exchange or attended a holiday party knows one simple truth about gift giving—you cannot go wrong with a well-chosen bottle of booze. And Jack Daniel's does not cut it. To ensure that you're everyone's favorite person this year, it's best to stock up on a few choice bottles. And if you're lucky, you might even get a sip as a thank you. Here's our guide to all things rum.
Other Gift Guides: American Whiskey and Beyond | Vodka and Gin| Cooking Gear And Books | Great Things To Eat and Drink
They say it's the party spirit. The base ingredient for so many communal punches and festive umbrella drinks, it's difficult to deny. Rum is sweet, of course, for the obvious reason: it's a sugar-cane spirit. But also because it can be clear and bright or dark and brooding and, occasionally, something in between. On the light side, there's Banks Five Island ($33), a blend of rums from five different islands, including Java, in Indonesia, that gets aged between three and 12 years, filtered crystal clear, then dosed with Batavia Arrack for a complex, herbaceous result.
Neisson Elevé Sous Bois ($46), one of Martinique's rhum agricoles, as in rum made straight from the cane as opposed to distilled from molasses, is gently aged for 18 months in French oak., giving it a caramel hue. The pale amber-colored Scarlet Ibis ($35) is a blend of three- to five-year-old Trinidadian rum bottled for Death & Co., the New York cocktail bar.
Aged a little bit long, there's Flor de Caña Gold ($15), a four-year-old award-winning rum made in Nicaragua. Santa Teresa 1796 Antiguo de Solera ($40), from Venezuela, is a deep, complex blend of rums between four and 35 years of age. A go-to Jamaican rum, Smith & Cross ($30), is aged for up to three years in white oak.
Another, Appleton Estate Reserve ($25), sees at least eight years in a barrel. Ron Zacapa Centenario Gran Reserva ($36) is a deep brown-sugar spirit from Guatemala blended from six to 23-year-old rums. Mount Gay Extra Old ($50) is one of latest releases from the oldest operating distillery in the New World, a dark molasses spirit with a nice spice to it. To take the spice all the way, opt for Cruzan 9 Spiced ($25), filled with nutmeg and clove.