What It Takes To Be Certified Organic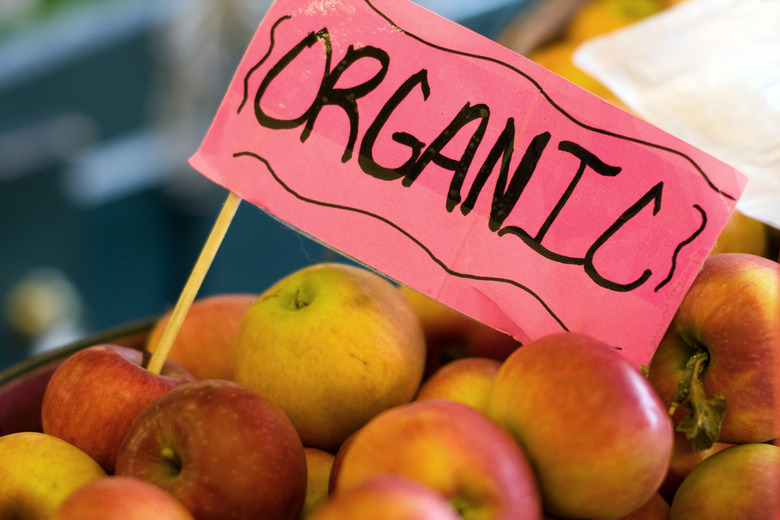 Organic Apples
Everyone knows that buying organic is better for the environment and for your health. But buying organic food isn't always as simple as looking for the USDA seal. At farmer's markets in particular, it's worth your time to ask farmers who aren't certified organic at least three questions — how do they grow their produce, are they planning on applying for certification, and, if not, what is the reason behind this decision. The answers may surprise you. Often, expense and bureaucratic issues deter eligble farmers from applying for the seal.
We decided to dig deep and figure out what goes into the process. And, in fact, it is pretty damn complicated. Here are 5 facts about what it takes to earn a USDA organic seal:
1. Farmers must fill out paperwork from the USDA during the certification process (those interested can find the guidelines here). This includes:
Identification of the type of operation to be certified
A history of substances (pesticides etc.) applied to land for the last three years
The types of organic products being grown, raised or processed on the land
An organic system plan (OSP) describing how the land is treated and outlining a record keeping-system and safety procedures to protect against contamination
Detailed production, harvesting and handling records for 5 years post-certification
2. The process can take years to complete
It usually takes three years in order to establish that no prohibited materials have been applied to the land.
3. Farmers can be reimbursed for 75% of the certification cost
Costs can vary by state, but because the process can be pricey and prevent farmers from becoming certified, the USDA's Organic Cost Share Program allows applicants to be reimbursed for up to 75% of the certification fee (a maximum of $750 per year) on a first-come, first-serve basis.
4. Organic certification does not expire
Once a farmer is certified organic, the certification lasts indefinitely unless organic standards are violated. In order to ensure the validity of the organic seal, organic operations are inspected by certified inspectors annually.
5. Organic label fraud is pricey
Farmers should think twice before they slap the USDA organic label on product that's not certified — they can be fined up to $11,000 for each violation.
---