Menu: Post-Thanksgiving Hangover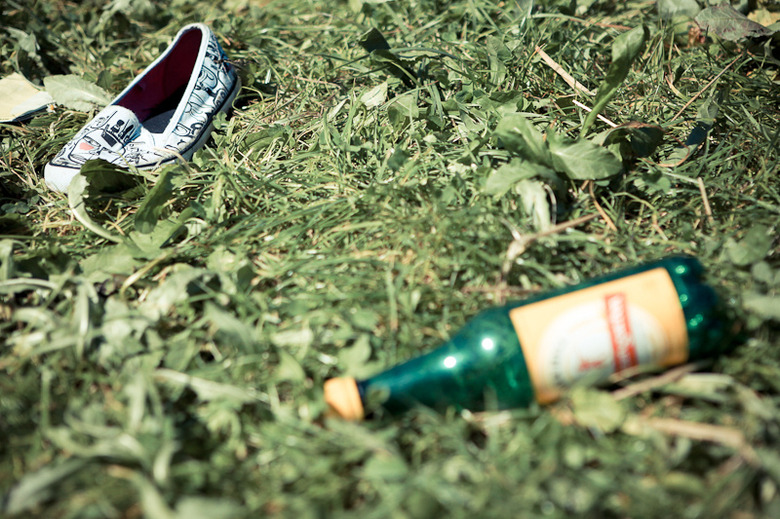 hangover menu
After yesterday's feast, it's hard to wake up in the morning and think of what to eat. After all you must be feeling like you've ingested enough food to feed a small army. That's why we've come up with the best post-gorging menu that will see you through that terrible hangover, while giving you some much-needed energy to secure the grounds on your Black Friday territory of choice. One more thing to be thankful for.
Start your day with some of our favorite green juice. The algae-colored potion looks more like something you would find in Dexter's Laboratory, but trust us on this one, down this stuff and you'll be ready to roll. Somehow all of these veggies combined will have you feeling like you're ready to dominate Black Friday.
After getting you daily dose of of crack (that's how strongly we feel about the green juice), you're ready to head out the door and start your Black Friday spree. Be sure not to forget that overpriced red purse your girlfriend has been eyeing for the last couple of months, or else you won't have much to be thankful for.
After getting through only about two items on the list, you're probably feeling exhausted and want nothing more than to run back to bed. We'll be the first to tell you to go for it!
When you get home, the hangover is really starting to kick in, so have a bite to eat. It's not the day after Thanksgiving without leftover turkey sandwich madness. After wolfing down this craft of love faster than you can say "damn," hit the sack for a snooze.
Waking up in the late afternoon will having you feeling like it's a new day. What better to do than drink? Probably nothing. Whip yourself up some Corpse Reviver #2011. This classic hangover remedy was given a facelift (but don't worry it's not as scary as your mother-in-law's.) It's everything you need: strong, comforting, and appetizing. After fixing yourself a glass pitcher, head back to bed, pitcher and some seltzer in tow, and call it a day. Your excuse? No work tomorrow.
If waking up for a midnight snack is in the cards for you, head over to the kitchen, and pick at the leftover bird that's taking up half your fridge. Try recalling what you had read earlier in the day about the turkey sandwich madness and recreating it to the best of your ability.
Throughout the entire ordeal, it is crucial that you keep to these 8 wisdom-filled tips on How to Survive a Wicked Hangover.
There you have it: green juice, naps, two Thanksgiving sandwiches and a heck of a stiff cocktail. Go ahead and tell us it doesn't work.