Infographic: Ford Field On Thanksgiving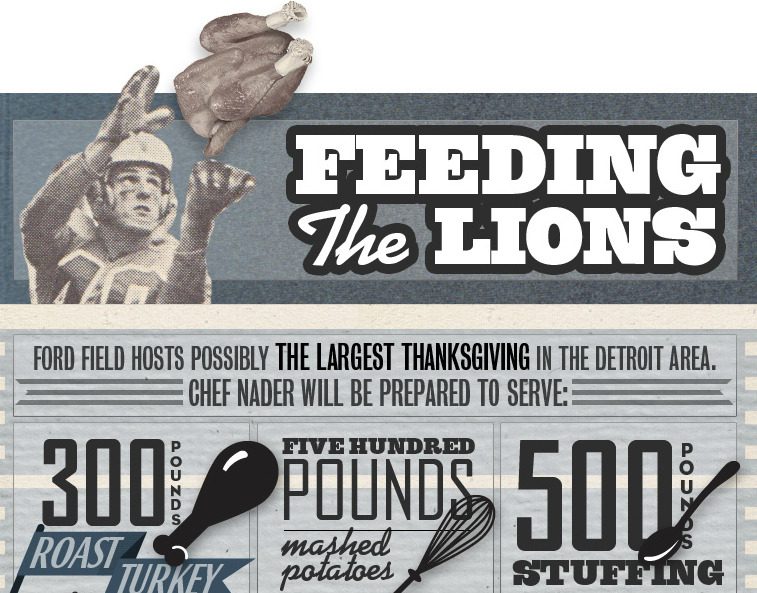 As tradition dictates every Thanksgiving, the Detroit Lions play a game that begins at 12:30 p.m. and ends about four hours later—usually with tears for the home squad. Times have been tough as of late for Motor City sports fans. Well, Lions fans at least. But 2011 has brought hope with a healthy Matt Stafford leading the team to a 7-3 record, with this year's matchup with the undefeated Green Bay Packers.  
This all has caused great interest in the game, which has sold out for the first time in years. And this being Food Republic, we've taken great interest in the food at this very important game, specifically the amount of mashed potatoes, cranberry sauce and turkey (all the turkey) chef Joe Nader will be serving at Ford Field.   
Infographic by Spencer Matern