Bring Out The Best In Whole Wheat Pasta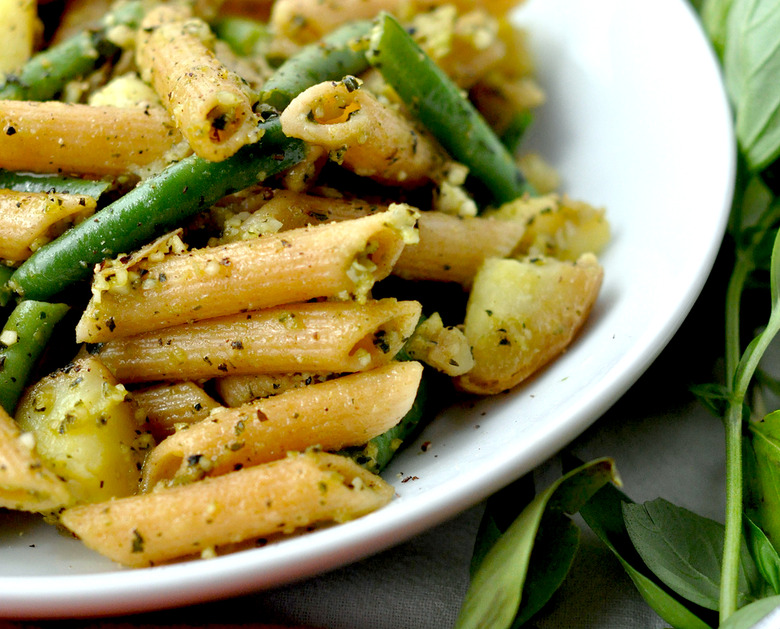 whole wheat pasta
If I had a nickel for every nutrition-related article that recommended subbing whole wheat pasta for regular, I'd have at least a dollar. Too bad whole wheat costs a buck more than that.
While it's true that whole wheat pasta has more nutritional value than its lighter kin, the flavor and texture does take some getting used to. Furthermore, you can't always cook and eat it the way you do with regular pasta. But you don't know that until you're glancing at your half-eaten bowl of gritty, slightly hard penne and wondering if there's anything good in the freezer. (If you read Food Republic regularly, there is.)
Heed these tips for bringing out the best in whole wheat pasta, cause if an awesome lunch has one truly great quality, it's keeping you full until dinner.
Do:
Do not:
Got any vexing whole wheat pasta questions? Leave them below and our overly cheerful fiber fairy will get right back to you. She's always in such a good mood. Apparently an extremely clean colon is excellent for one's general temperment.