LA Market's Sushi Pizza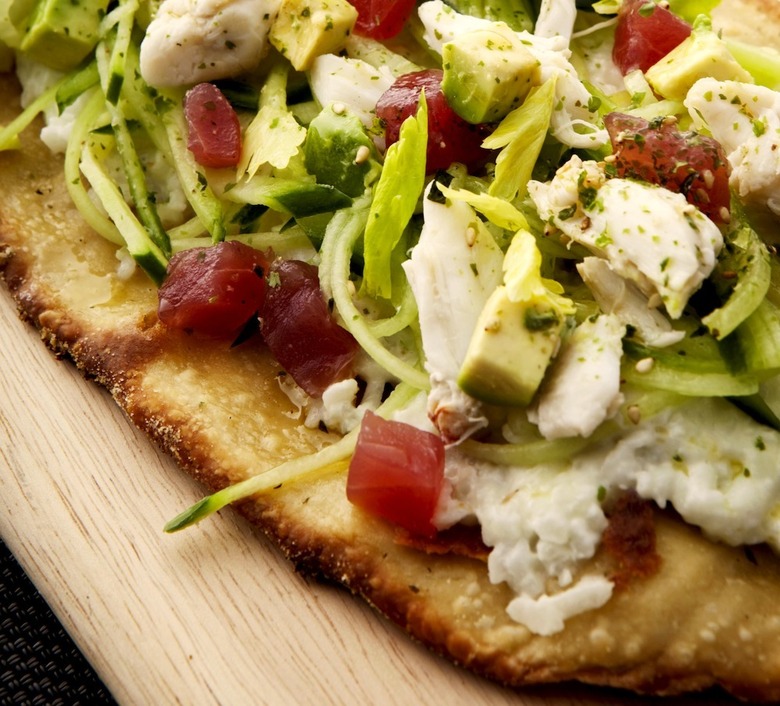 sushi pizza
Italian or Japanese? That is the dinner question. Thanks to this maki roll-slash-pizza, you'll no longer be tormented by such daunting decisions, giving you time to focus on more productive activities, such as scanning food porn blogs. Just thank Chef Kerry Simon of LA Market, who tops pizza crust with cucumber, celery leaves, fresh crab, raw sashimi-grade tuna and creamy avocado. The result? A delectable pie that will transport you to Tokyo via Naples.
The combination of crunchy crust and fresh seafood with a kick, thanks to wasabi cream sauce, makes for an exciting combination of flavors. Our only concern? Why no one came up with this sooner! Chef Simon's menu is filled with Asian inspired California cuisine that will have you wishing everything you ate could come with an Asian zing.
Lately, our writers at Food Republic seem to be in agreement on a couple of things; that the Indian spot down the street makes the best masala dosas in town, and that nothing beats fusion when done right. Although the Italian-Asian marriage is nothing new (we've brought you such exotic delicacies as kimchi gnocchi, and hoisin meatball subs in the past) this pizza takes the cake...er, pie.
900 West Olympic Boulevard
Los Angeles, CA 90015