Punch Pizza's Doppio Margherita, D.O.C.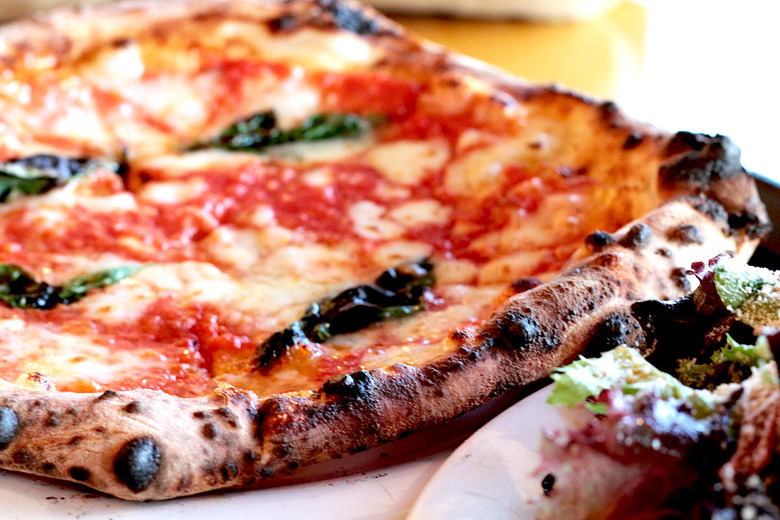 If you're exhausted the age-old Twin Cities Juicy Lucy vs. Jucy Lucy debate and want to move on to the next preferred food of choice, consider Punch Neapolitan Pizza. Say what you will about Midwest cuisine, but the Cities strike again with an addictively delicious hit.
Punch's trained pizzaiolis — that would be a pizza maker for those of you lacking in culinary Italian — crank the wood-burning oven up to 800 degrees in order to give their hand-rolled pizza that those blistery charred spots that launched Neapolitan-style pies into vogue.
Punch's pizzas feature fresh mozzarella, flown in from water buffalo farms near Naples every week. Hearty dabs of it, rather than unmeltable greasy slices, top the holy trinity of basil, crushed San Marzano tomatoes and imported Italian extra virgin olive oil on their damn near flawless margherita pizzas.
The Doppio Margherita, however, is really where it's at. Eschewing fancy toppings we've all seen before (sorry, arugula, prosciutto and caramelized onions), the Doppio very simply boasts a double helping of creamy, buttery buffalo mozzarella. Apparently it's all the rage in Naples. We're thrilled they finally caught on to the idea of "extra cheese."
More Pizzas of the Week from Food Republic: