FR Test Kitchen Interview: John Besh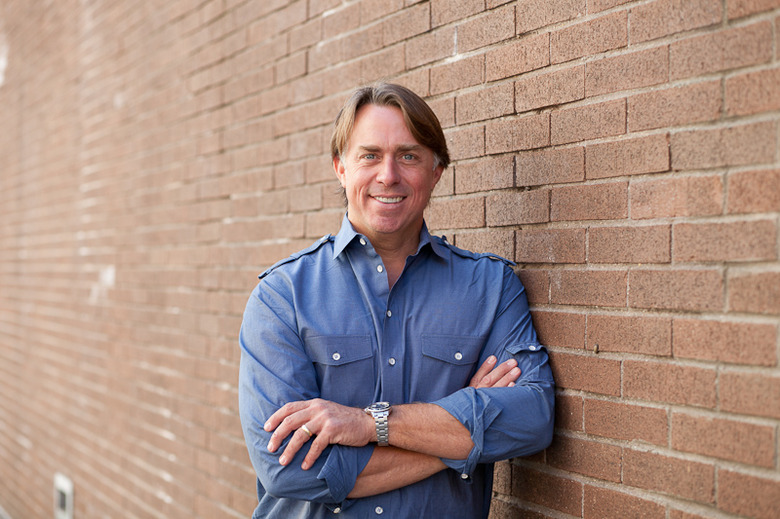 Today we're live from the Food Republic Test Kitchen at Little Owl The Venue in New York's West Village. Keep checking back for interviews, anecdotes and fun with fire.
On his way to becoming one of the most-decorated chefs in the American South (James Beard Awards, Food & Wine Best New Chef, Top Chef Masters), a very weird thing happened to John Besh. He also became known as one the friendliest. Dude is nice at the level Gordon Ramsey is not. "The blackberries in my yard are just starting to ripen," says Besh in a calming drawl from his home in Louisiana. It wasn't Ruth Reichl Twitter feed sort of placidity, but his description of the changing seasons was pretty close.
It is with this goodwill that Besh has run his eight restaurants, including contemporary French master August in New Orleans. Over a 20-plus year career, the Mississippi native has seen some things. Rowdy beer executives and pastry chef manhandlings included. He's also cooked for a couple Presidents.
We asked him to pull a random question out of a hat. Check back next for for the full interview.
First NYC restaurant job?
Back in 1988 I worked at Maxim's and I never cooked as many potato galettes in my life. My job was to make one after the next after the next.
Can you even look at a potato galette anymore?
Absolutely. I love to cook them to this day.
What was the most important lesson learned from that job?
The economy of space and to use space wisely. It was such a tight space.