FR Test Kitchen Interview: Joey Campanaro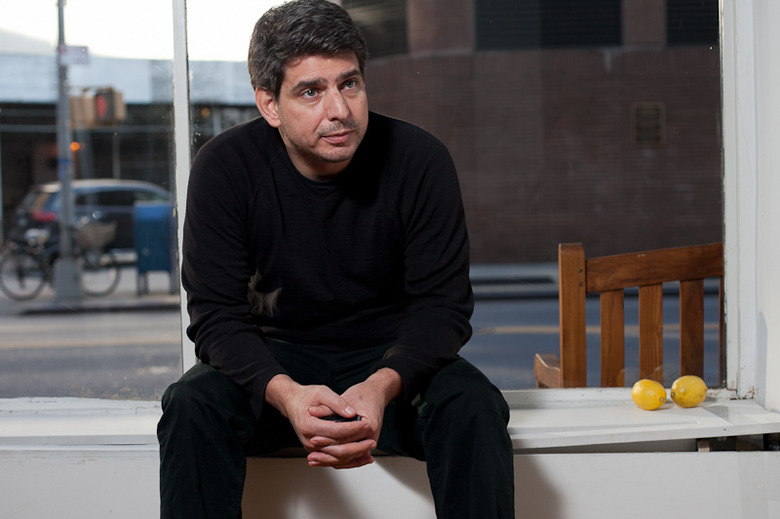 Today we're live from the Food Republic Test Kitchen at Little Owl The Venue in New York's West Village. Keep checking back for interviews, anecdotes and fun with fire.
Little Owl chef-owner Joey Campanaro was the victim of a hit-and-run accident in August—the night of Hurricane Irene — which left him with a fractured super orbital and displaced top vertebrae. The injury landed the Philly born chef in the hospital and has also kept him out of the kitchen ever since. Tonight, Campanaro returns to the line at Little Owl for the first time — and tells us what is going through his head.
What brings you back to the kitchen tonight?
I worked last week with my brother at Village Belle in Philadelphia and the heat really felt good on my neck. Until then I was just doing little jobs with [Jonathan] Waxman all over the country. We did a little gig in Santa Fe for the Chile Festival. We did the LA Food and Wine Festival. I decided tonight because last night I wanted to watch the Eagles game, and they lost, and the rest of the week I have plans.
What's it going to be like to get back in the kitchen? Your kitchen?
I'm excited about it. I mean, I think it's just going to be like riding a bike.
Do you have a special in mind?
It's fresh tagliatelle with Burgundy truffle sauce. I'm not ready to buy the white truffles yet, so I'm sticking with the Burgundy.
How long are you going to work tonight?
Tonight, our last seating is usually around 10:30PM, so I'll be there until about 10:30 unless something happens and I tweak something, so it's kind of a risk.
Outside of this pasta dish that you're doing what is another dish that you're super excited about making?
I love making the pork chop. It's my favorite thing to make. There's a dance to it.
What's that dance look like?
You just have to be patient with it. It's a big chunk of meat and so if you rush it, you force it be something very dry and undesirable. So there's a lot of discipline and I'm looking forward to practicing that.