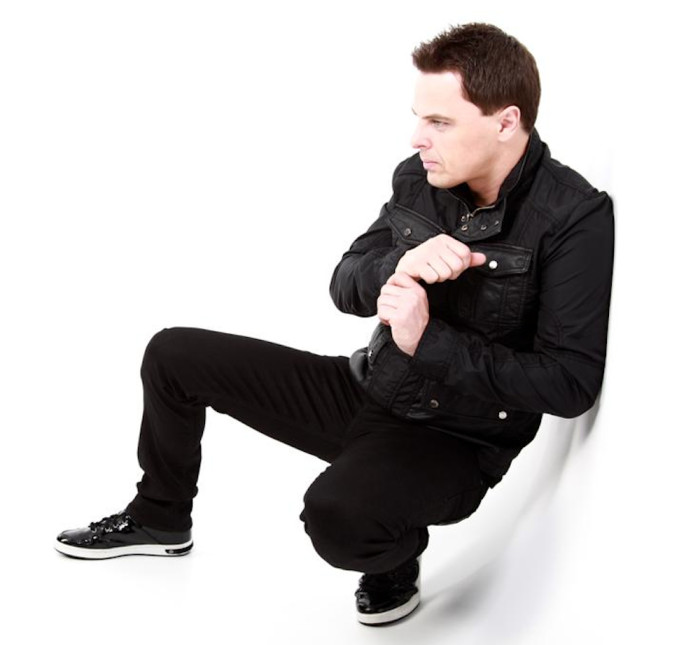 DJ Markus Schulz is part of one of the most elite musicial squads in the world. Nope, it's not the London Philharmonic, guess again. Shulz is ranked #9 in DJ Magazine's "Best DJs in the World 2011." Dass ist toll! Born and raised in Germany and residing in Miami, Shulz has revolutionized the U.S. trance scene over the past decade, quickly rising to the top of the Beatport charts and commanding tens of thousands of sweaty, beat-craving trace lovers at every global stop.
What kind of food makes this guy happy? Mom's, of course, but staying health-conscious and practicing his own school of "food styling" keeps him pretty satisfied as well.
What's your favorite food city to visit while on tour?
I'm actually going to pick one close to home, if that's cool. Mr. Chow's is in the W hotel on South Beach. What I love about it is you can go in there, the menu is already set — the chef just makes the food for you! No stress, no fuss, no agonizing over what to eat — it just comes out and it's routinely fantastic. If you want a recommendation, try the octopus ink noodles. Your mouth will be completely black afterwards though, so not something to do before you go clubbing.
When I'm on the road and the promoter takes you to a restaurant, they very often know the chef and I just let them bring it out.
What are three staples in your refrigerator?
Greek yogurt, green tea, salsa. Health with a capital "H," that's me! You'll never find my cold space without these in good supply.
The last meal you made at home was…
Baked chicken and a tomato and mozzarella salad. Damn tasty, too!
Got any strange or quirky dietary habits?
Not that I know of. However I reckon that everyone sees their own eating habits as being pretty normal. The further you are from the U.S. though, the stranger and quirkier what gets eaten at Casa Schulz might look, I'm sure.
The first food to hit your lips in the morning is…
A breakfast bar with some tea. AM fuel of choice around these parts.
What about food or drink requirements from your touring rider?
Fresh fruit and nuts. I especially like eating cashews and sushi before a gig. Gets me in the right frame of mind somehow. I also drink iced tea pre-show and a vodka and cranberry after.
What's your earliest cooking memory as a child?
Being in the kitchen with my Oma in Germany.
If you're eating after 3AM, you're likely eating…
Chips and salsa. Every time.
What's the best thing your mom makes?
It's all about the German food — everything she made was excellent. Rouladen was a particular favorite. It's a roulade that consists of bacon, onions, mustard and pickles wrapped in thinly sliced beef, then cooked. It was delicious!
Who are some artists you've worked with who surprised you by being really into food?
Dubfire. He's amazingly healthy and really into what he eats. He's a big foodie.
Show us some of your food porn.
(photo above).
What's a playlist you'd cook to?

More DJs on Food Republic: