National Sandwich Day Roundup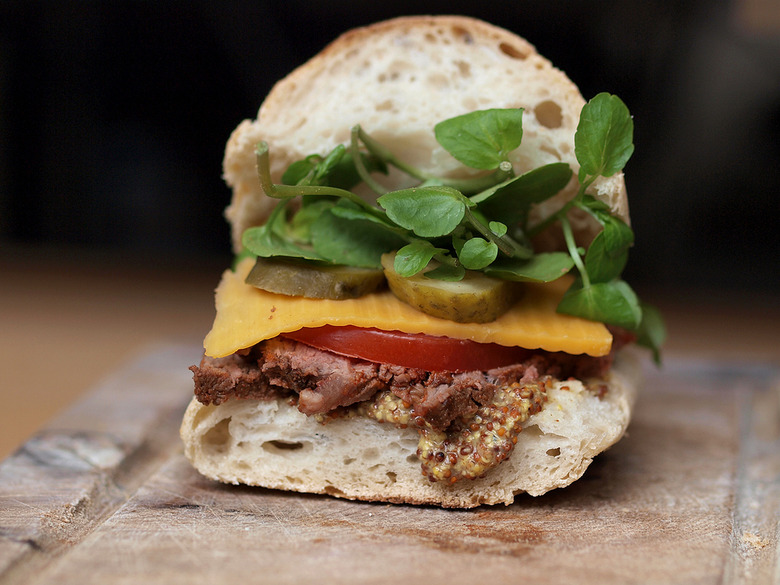 national sandwich day
Hooray! It's here! National Sandwich Day! We should be given the day off for this one, so that everyone can concentrate on eating their favorite sandwiches all day long. Today is National Sandwich Day because November 3rd was the birthday of the inventor of the sandwich, John Montagu, the 4th Earl of Sandwich. Happy 293th!
We salute you, Sir Montagu, for inventing the lunchtime, dinnertime, anytime staple loved by all. This National Sandwich Day is also special because it marks the release date of Jon Chonko's book, Scanwiches, where he shows his love for sandwiches by scanning them. Yes, sandwiches really are a thing of beauty, and as our tribute to the Earl and the sandwich itself, Food Republic is proud to share our favorite sandwiches with you from the classic to the sublime. Sandwich forth!
Any sandwiches you'd like to see on Food Republic? Let us know in the comments below.