Interview: Z-Trip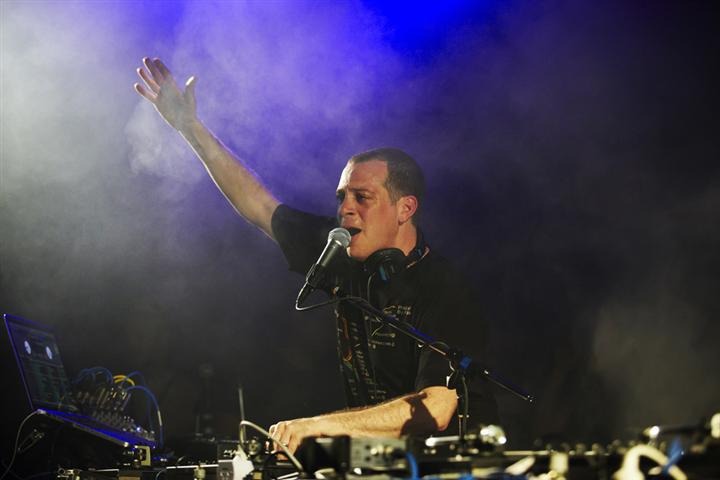 Z-Trip
The man known as Z-Trip (born Zach Sciacca) took the kind of campy DJ genre known as mashup and turned it into an art, starting way back at the turn of the century. He's also remixed everyone from Nirvana to Michael Jackson. And at this point, it really wouldn't be Coachella without a frenzied, freeform set by this master of melodies and beats.
It's not just Coachella; over the past decade, Z-Trip has played every festival imaginable, and in clubs around the world. Which is why when you ask him his favorite restaurant, he responds with a list that would make Zagat's proud. Clearly, when Z-Trip is finished dropping beats, the man likes to move on to his eats. (And attention NYC foodies: His area recommendation is a pizza place in Queens!)
What's the best meal you cook?
My spaghetti and meatballs is the one! Sicilian recipe that's been handed down from generation to generation in my familia. I'd tell you the recipe, but I'd have to kill you.
Who's another DJ or musician you've worked with who's really into food?
Dj Dieselboy. He is the #1 DJ foodie in my book. I always eat what he suggestes or makes. Dude is a beast when he cooks too. Runner up would have to be Dan the Automator. Cut Chemist is also a really good cook.
What's the best thing your mom cooks?
Oddly enough it's tea and English muffins in the morning. She puts just the right amount of honey in the tea (Earl Grey) and just the right amount of butter on the perfectly toasted muffins. That, and the fact that it's made with so much love, makes it all go down perfectly. Best way to start my day.
If you get hungry during a set, what kinds of food do you snack on that won't get the equipment all greasy?
Broccoli. Eat that on the road and you'll be good to go.
Favorite food city to visit while on tour?
There are so many! Here's a few:
Los Angeles = Pizzeria Mozza, Malo
New Orleans = Jacques-Imo's Cafe
Sydney, Australia = Mamak
New York = Sal's pizza in Litte Neck
Arizona = Burrito Bandito or Pita Jungle.
New Mexico = Frontier
San Diego = El Zarape
Toronto, Canada = Fresh
London= Papodoms
Aspen = Matsuhisa (best sushi I've ever had)
Can you name three staples in your refrigerator?
AWASSI Ebesse Zozo — Hot Sauce!
Green Tabasco
La Chouffe beer
The last meal you made at home was...
Coffee and a bagel before I had to catch a flight.
Do you have any quirky (or strange) dietary habits?
I hate mushrooms and olives. I love broccoli. I'll eat it with literally anything. I juice organic as often as possible. I also do a 14-day master cleanse every six months. I've done that for the past three years. I put pepper on everything. I've recently replaced peanut butter with almond butter and I'm still alive.
First food to hit your lips in the morning/afternoon is...
Eggs with broccoli (I wasn't joking) and veggie sausage. Fresh-squeezed organic orange juice.
Favorite cooking show(s) on TV?
Man vs food.
Do you have any pre-show food rituals/habits?
Big breakfast. Big lunch. No heavy meals before I play though. No heavy meals afterwards, unless I've been drinking. But I usually try and keep the stomach on near empty before I play. I drink tons of water though.
Food or drink requirements for shows (from your touring rider). If you don't have one, what would it be?
La Chouffe or Boddingtons beer.
Veggie tray with the broc!
Redbull for the pick me up.
Emergen-C packets (gotta keep the immune system in check).
If you're eating after 3AM, you're likely eating...
Shitty food and regretting it in real time.
Send your best example of food photos you've taken (we've all taken photos!)
Check out my fridge!
And a food-inspired playlist from Z-Trip himself!