Interview: DJ Eleven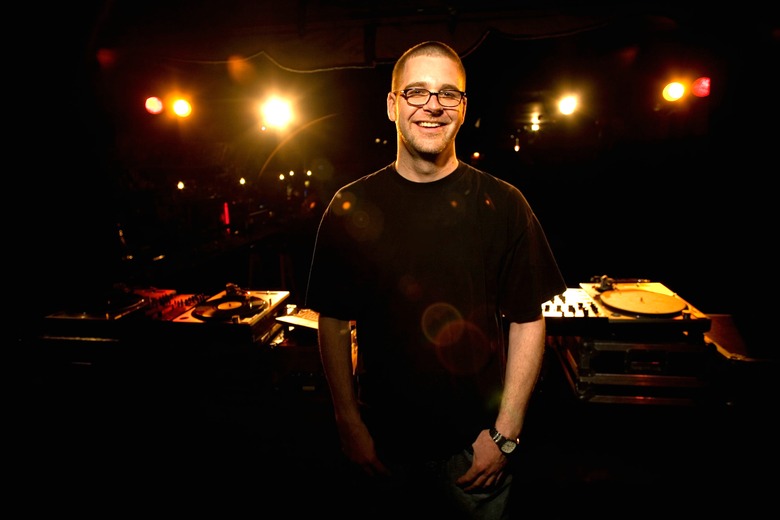 Given his propensity for world travel as a member of renowned production/DJ crew The Rub, Brooklyn-via-Oakland DJ Eleven has became a de facto expert on world cuisine. While the shelf life of most New York parties can be measured in weeks, the Brooklyn-based The Rub is entering its tenth year spinning funk, hip-hop, dance and whatever else Eleven, along with Cosmo Baker and DJ Ayres, have in mind. Add to that various productions and his label, 11-Inch Records, and you'd expect the DJ to be all fast food, all the time. Hardly. Growing up with an epicurean grandmother—who prepared Southern dishes from her upbringing—Eleven somehow finds time to get some home-cooked meals on the table. We spoke to him about some of his favs.
In terms of food, what is your favorite city to visit while on tour?
That's a hard question to answer. I've gotten to eat so well in so many places. Here are a couple of my favorites, though: Oscar's in Oakland, Bonita and Guu in Vancouver, Otto and Ipuddo in Manhattan for dinner. Mexican food in any city in California. No.7 in Brooklyn for brunch and Nando's in London.
What are three staples in your refrigerator?
Sriracha, spinach and green onions
Last meal you made at home was...
The last great meal I cooked was a chili-rubbed pork loin with rich and pinto beans with bacon. It was amazing!
Do you have any quirky (or strange) dietary habits?
I don't eat sugar, which isn't quirky so much as boring.
First food to hit your lips in the morning/afternoon is...
A cup of tea.
Favorite cooking show on TV?
Lidia's Italy with Lidia Bastianich or Good Eats with Alton Brown.
Earliest cooking memory as a child?
My earliest food memories were of watching my grandmother prepare the meals that she'd grown up cooking in the south. Chicken and dumplings, meatloaf and fried chicken were the crowd favorites. But, from the time I was a little kid, my older brother and I were each responsible for preparing dinner for our family (six people in total) a couple of nights a week. So a lot of my memories are about having to figure out how to execute recipes which were probably more advanced than a young kid was ready for. But, as a result, I got very comfortable cooking from a very young age.
If you're eating after 3AM, you're likely eating...
Something I know I shouldn't be eating.
What's your favorite music to cook to, or to have in the background while eating?
Whatever new album I want to spend more time with. Right now it's a toss-up between Goapele's Break of Dawn and Mayer Hawthorne's How Do You Do.
Who parties harder: Chefs or DJs?
I don't know how you can compare them. Both go the f— in!
DJ Eleven, appropriately, will be spinning on 11/11/11 at New York's Red Bull Space. Tickets are available here.