Interview: DJ Vice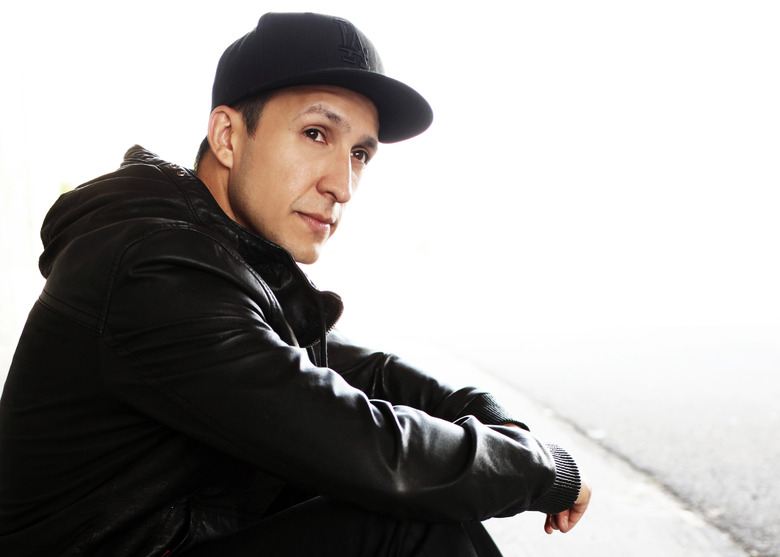 It's DJ Week at Food Republic, which means we are talking to some of our favorite clubland characters — but more about Serrano than Serato. And boy are they happy to tell us about their food adventures. It makes us jealous. DJ's live the life, and they eat very, very well.
If you've ever had the good fortune to be on the dance floor of a Las Vegas mega-club when DJ Vice is on the decks, then you know the scene: beautiful girls dancing, champagne corks popping and lots of hands in the air. Since he moved to the desert from LA a decade ago, Vice has been a fixture at some of Sin City's biggest parties. Lately, you'll find him behind his laptop in the booth at Tao and Lavo, turning out an eclectic mix ranging from hip-hop to classic rock to high-energy dance music.
During his downtime, Vice updates his blog, which has been known to showcase favored dishes and where he asks other DJs where they like to eat. And he owns the killer sneaker boutique CRSVR, with locations in Santa Barbara and Vegas. Other than that and the occasional stint in the studio as a producer, Vice is all about keeping the dance floor happy — like a DJ should.
What's the best meal you've cooked for a lady or the best meal a lady has cooked for you?
My fiancée cooks a great chicken adobo dish! Look it up if you've never heard of it before!
Who's another DJ or musician you've worked with who's really into food?
The DJ community is surrounded by big foodies. DJ Five, a fellow Las Vegas resident DJ, is always keeping me up to date with new spots to eat at around the country.
What's the best thing your mom cooks or cooked?
Growing up it was a mayonnaise sandwich. Gross, right? Well I thought it was the best thing ever!
Who parties harder: Chefs or DJs?
I'm going to say DJ's, but lately having hung out with some chefs in Vegas, they've shown me they could give us a good run.
If you get hungry during a set, what kinds of food do you snack on that won't get the equipment all greasy?
The only time I have ever eaten while DJing was inside TAO Las Vegas. I had a plate of sushi minus the soy sauce.
You're an in-demand club DJ in club capitals around the U.S. Where are you eating in each city?
Los Angeles:
Bossa Nova, Hollywood
Tender Greens, Hollywood
Mendocino Farms, Downtown LA
Urth Cafe, Downtown LA
Pitfire Pizza, North Hollywood
Las Vegas
Tao & Lavo
Hash House A Go Go
Peppermill
New York City
Beauty & Essex, Lower Eastside
ABC Kitchen, Union Square
Milo's, Midtown
Zen Palate, Hell's Kitchen
Miami
Puerto Sagua
Hakkasan inside Fontainebleau Hotel
News Cafe on Lincoln
Can you tell us three staples in your refrigerator?
Cholula Sauce
Red Bull
Rice Milk
What was the last meal you made at home?
Vegan Pizza, but I'm not 100% vegan.
Do you have any quirky (or strange) dietary habits?
I always take the top bread off my sandwich or Burger. Learned that from LL Cool J. True story!
The first food to hit your lips in the morning/afternoon is...
Cereal with Rice Milk.
Favorite cooking show(s) on TV?
Man Vs. Food, and I still have yet to try any of those challenges.
Do you have any pre-show food rituals/habits?
I always tell myself to not eat so much before a gig but that never happens. Also, I always pound a Red Bull before I start to kick me into gear.
What are your food or drink requirements for shows (from your touring rider)?
Water and Red Bull. I do ask for Green M&M's as a joke and so far only one venue has actually done it.
If you're eating after 3AM, you're likely eating...
A nice hot bowl of pho (Vietnamese soup).
Send your best example of food porn you taken (we've all taken photos!)
I take pics of almost every meal I eat on the road and use it on my website under DJ VICE Top 5 Tuesdays!
Listen to DJ Vice's music and food playlist.