Interview: DJ M.O.S.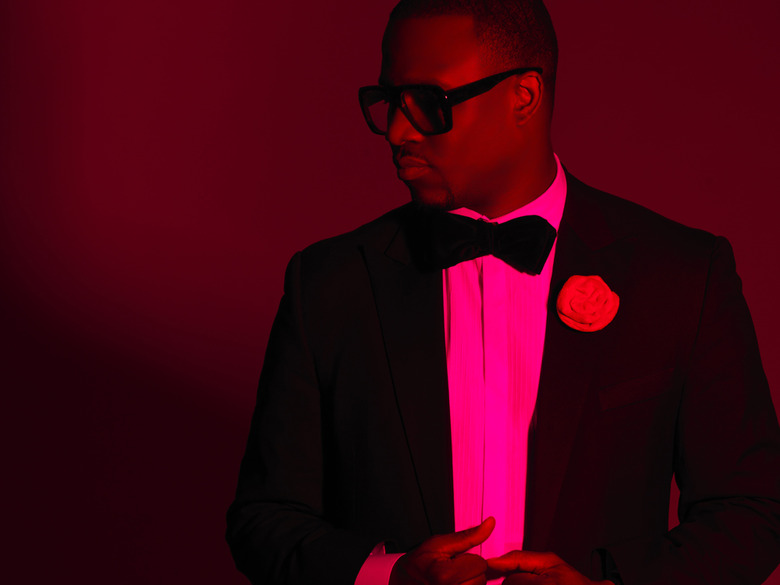 DJ M.O.S.
Trying to catch DJ M.O.S. is like a game of Where's Waldo? The sharply dressed New Yorker spins in clubs around the world (literally: He's in Paris at the VIP Room this Friday if you're in the 'hood). While he jet sets from booth to booth, he takes time to dig into some of his favorite meals, including an infamous Miami meatball. He also sounds like he could fall back on cooking as a career if this DJing thing doesn't work out. As if.
Best meal you've ever cooked or best meal that's been cooked for you?
My wife and I had a few people over for dinner and I made a mushroom and truffle risotto with a 36-day, dry-aged ribeye steak pan-seared with butter. It was really good.
Who's another DJ or musician you've worked with who's really into food?
Kelis is an amazing cook. She actually went to culinary school and can seriously throw down. Also Estelle really takes her cooking seriously; she makes a mean mac and cheese.
If you get hungry during a set, what kinds of food do you snack on that won't get the equipment all greasy?
Anything that requires a fork.
What's your favorite food city to visit?
Miami is one of my favorite food cities. I'm a big fan of Prime 112 and Prime Italian, two of my favorite restaurants anywhere. The 1-lb. kobe meatball with ricotta cheese at Prime Italian is incredible. Also Scarpetta and Hakkasan in the Fountainebleau are great spots to eat. There's also a really great Cuban eatery called Puerto Sagua on 7th and Collins that has great local food in a hurry.
Three staples in your refrigerator:
Garlic cloves, fresh basil and rosemary. It's all about the fresh herbs.
Last meal you made at home was...
Barbecue chicken.
Do you have any quirky (or strange) dietary habits?
I hate milk
First food to hit your lips in the morning/afternoon is...
Waffles, scrambled eggs and turkey bacon or smoked salmon.
Favorite cooking show(s) on TV?
I'm big fan of Iron Chef.
Do you have any pre-show food rituals/habits?
I have my spot on the couch where I like to sit when I eat. I also like to keep everything I may need for the meal close by so I don't have to keep getting up.
Food or drink requirements for shows (from your touring rider).
I don't like to eat too heavy right before a gig, it usually makes me tired. If I did have a food requirement before a gig it would probably be chicken wings and Heineken
Earliest cooking memory as a child?
I cooked breakfast for my family on a Sunday morning when I was 9. I made pancakes.
If you're eating at 3AM...
Most likely after 3AM I'd be at a diner or ordering room service. I'm a big fan of the late night cheeseburger.
This is playlist I would use if preparing a romantic meal for my wife. I can picture making Parmesan and panko–crusted chicken with brown rice and stir-fried vegetables: