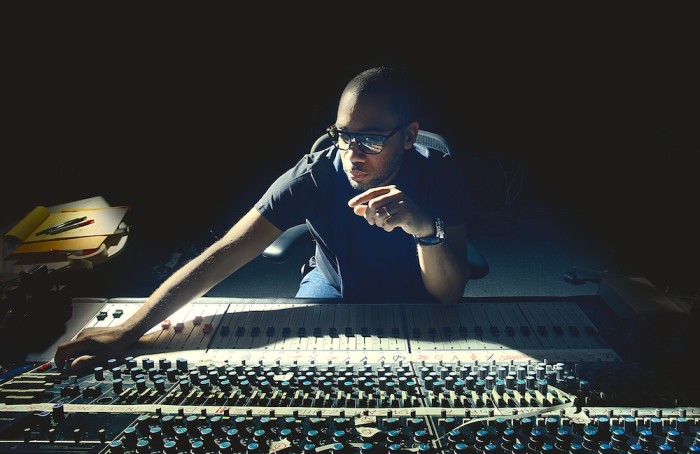 It's DJ Week at Food Republic, which means we are talking to some of our favorite clubland characters — but more about Serrano than Serato. And boy are they happy to tell us about their food adventures. It makes us jealous. DJ's live the life, and they eat very, very well.
Carl Craig is an electronic music icon, Grammy-nominated composer, world-class DJ and ambassador for his native Detroit. He's been called "Techno's Coltrane," a comparison none should take lightly. A key influence in the development of drum and bass music, Craig continues to be one of the most sought-after remix artists in the world, having worked with everybody from Junior Boys to Cut Copy and Zero 7. Craig's record label, Planet E Communications, celebrates its 20th birthday this month.
And yet he still finds time to eat — and is surprisingly low-key about it for someone constantly on the move. I asked a few questions during one of his rare spare moments between sets.
What are your favorite food cities to visit while on tour? Anywhere specific we should be stopping?
Royal Kabob in Hamtramck, Michigan for Lebanese food. Lawson's spicy chicken balls in Tokyo. Black rice at Cal Pinxo Platja in Barcelona. Butterfly steak at El Gaucho in Buenos Aires. And beef empanadas with boiled egg, raisins and black olives at Ruben's Empanadas in NYC.
What are three things you always have in the fridge?
Hummus, mustard and red bell peppers.
What was the last meal you made at home?
Just before leaving for Italy I grilled some boneless ribeye steak.
What's the first food to hit your lips in the morning?
In the morning, usually oatmeal or eggs. Before I stopped eating bread it used to be buttered French bread with peanut butter mixed with honey and sliced bananas.
How about for an afternoon bite?
Afternoons vary, but a breadless Popeye's sandwich with grilled chicken breast, spinach, cheddar cheese and hot sauce is a favorite.
Do you have a favorite food show on TV?
Anthony Bourdain's No Reservations. But, not so regularly, I'm gone all the time.
Do you have any pre-show food or drink preferences?
Grey Goose vodka and fresh lemonade or Tequila Padron and Corona beer to chase it. I've actually DJed while I ate fried chicken and had pizza delivered to the stage.
What's the best thing your mom makes?
She used to make a killer banana pudding, but nowadays it must be barbecue ribs.
Who are some artists you've worked with who surprised you by being into food?
Dubfire, Seth Troxler. Luciano's kitchen is magic. Richie Hawtin has knowledge of wine.
Can you give us a playlist of songs you cook to?
---
More DJs on Food Republic: