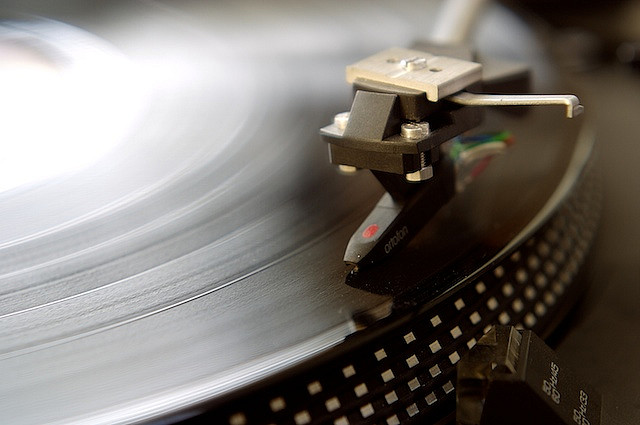 Welcome to DJ Week on Food Republic. This past spring, we featured an interview with DJ Paul Oakenfold about his co-hosting a cooking class in Las Vegas. We thought it was a joke at first, but then we learned that this DJ, who travels the world spinning for thousands of clubgoers and tens of thousands at major music festivals, started out as a chef. A Cordon Blue–trained chef, at that. "I am passionate about my music and my food," he told us.
It makes sense: DJs and chefs have a lot in common, from the ability to plan out a playlist or menu designed to please a lot of people at once to being able to improvise with no margin for failure. Then it hit us: Why not devote a whole week to interviewing these globe-trotting, record-spinning characters and see what they have to say about the best food they've eaten or cooked. What restaurants do they frequent as they go from gig to gig? What's in their fridge?
This week, we'll feature at least one DJ each day (starting this morning with Curt Cameruci, one-half of the Chicago DJ duo Flosstrodamus), from house to rock to hip-hop to eclectic DJs, all of whom share a passion for eating (and sometimes drinking) well. Oh yeah, and we asked them to hook us up with a playlist while they're at it.