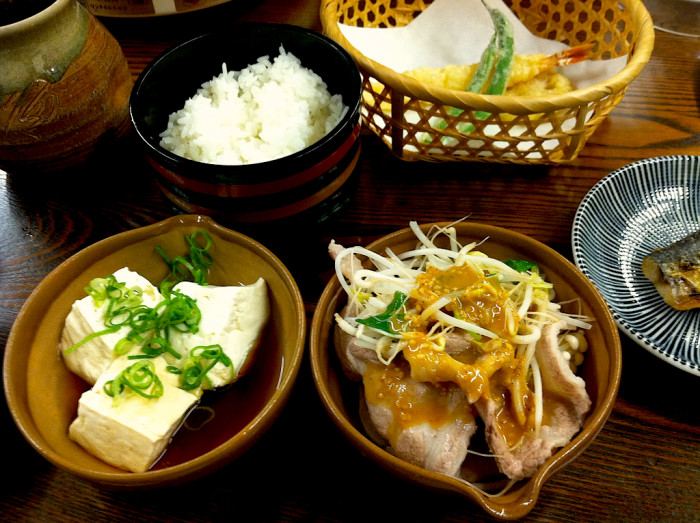 I wouldn't defer to Japanese food so frequently if it wasn't so…deferrable. I was going to make fun of Jeremy Piven's mercury poisoning at this point, but then realized it's perfectly likely that the same will happen to me. Except instead of collapsing at an ill-attended theater performance, I'll fall face-first into a steaming bowl of noodle soup and drown in umami. Yup, that's how I'm going down. Nice and ironic. Hey, better in that Asian bowl than this one.
We've covered the basics of lunchtime in Japan, and I thought, having publicly jeered Jeremy Piven before noon on a Monday and predicted my own twisted downfall, I'd share them. Need I suggest what to eat for lunch today?
Inside the Bento boxes:
Outside the bento box:
So have at it. Find a Japanese restaurant and try a new sushi roll, look into the ancient institution of the rice ball (AKA: the first tupperware, ever) or see if you can break Patrick "Deep Dish" Bertoletti's gyoza-eating record (bet you can't).