Help NY Farms Rebound After Irene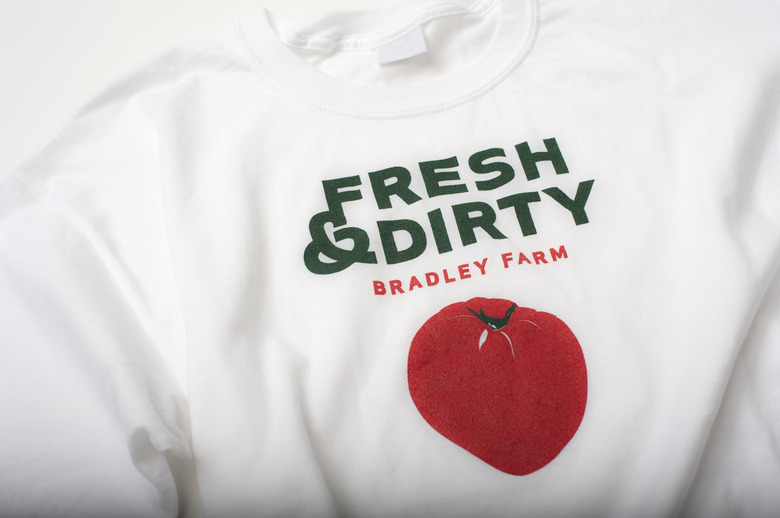 Bradley T-Shirt
Months after Hurricane Irene blew through upstate New York, farmers in the fertile flood plain of the Hudson Valley are still reeling from the effects of the storm. Several growers saw their crops completely submerged while other crops were simply taken down by the violent winds. GrowNYC estimates that 80% of greenmarket farmers were affected by the storm.
A handful of farms are advertising what crops they've managed to save on their websites while still others, such as R & G farm's website, explain that they are out of business for the rest of the season. You can see photos of the damage to R & G farm on their website.
Some of the luckier farmers are turning to creative marketing to raise money. Farmer Kira Kinney of Evolutionary Organics has built a registry page where supporters can purchase staples for her farm, and she's also taking pre-orders for next year's eggs and vegetables. Ray Bradley of Bradley farms in New Paltz, turned to innovative fundraisers like "chicken-scat" bingo (where you win when the chicken goes to the bathroom on your cardboard square) and tractor photo-ops. Bradley has also turned to the web, adding links to his farm's site for donations and selling Bradley farm t-shirts.
Below are links where you can help support farmers affected by Irene: