Siri, What's Your Favorite Food?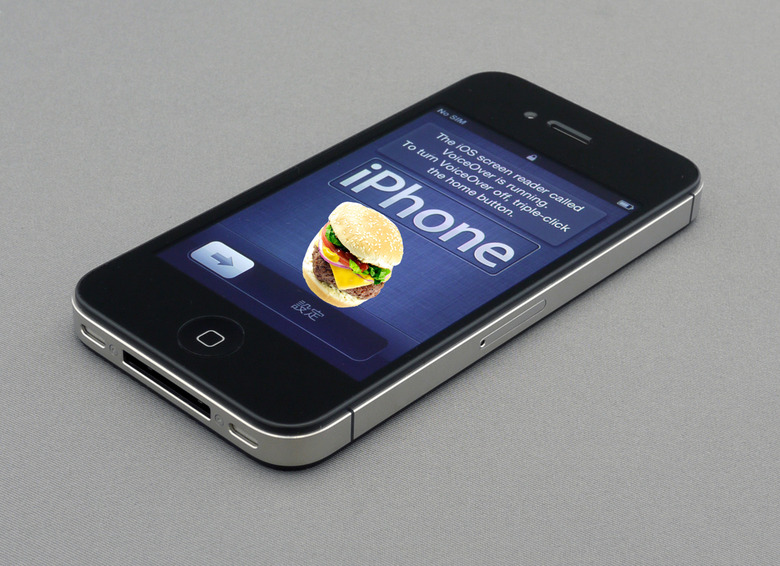 I've had the pleasure of getting to know the iPhone 4S's personal assistant function, Siri, over the past several days since my glorious new toy arrived. Granted, one has to grossly mispronounce my last name in order to call or text me hands-free, but it's still an incredibly cool feature my old 3G (no S, just straight up) couldn't touch. Because it would have frozen immediately and then taken a flash-free photo of the floor.
My first instinct (naturally) was to see if Siri could facilitate my dinner efforts, because going to Favorites and hitting "Jade Garden" was indeed too much to ask of me that night. I started with an easy question.
"Siri, what would you eat for dinner tonight?"
"Your interest flatters me, but...is there something I can do for you?" Siri responded.
"Awh. Yeah. Um...I want something with coconut."
"I found a number of restaurants whose reviews mention coconut fairly close to you," said Siri, as advertised.
A number was an understatement, Siri brought up every restaurant within six miles whose reviews indicated coconut dishes on the menu. I was impressed. Her next task...not so much.
"Siri, how do I fry an egg?"
Apparently Siri's artificial intelligence ends there. I was expecting her to bring up a Google search on egg-frying, but instead I was presented with what appeared to be an extremely detailed, old-school print-out of the nutritional differences between a serving of french fries and an egg. I got a solid laugh out of it, then immediately decided I wanted fries. But I wanted them from Mario Batali.
"Siri, who is Mario Batali?"
"There's no one in your contacts matching 'Mario Batali.'"
"Yet, Siri. Yet. Alright, well find me a four-star restaurant anyway."
"I can't look specifically for price range...my apologies."
"Fine," I replied, frustrated. How can Siri find all the coconut sticky rice in Brooklyn Heights and not direct me to Brooklyn Fare for a bank-breaking dining experience? I decided to challenge her obscure or hard-to-pronounce food vocabulary, and was astounded.
"Gnocchi," "vindaloo," "langostine" "barbacoa" "lambic" and "galangal" each resulted in an average of 15 restaurants within a mile of me.
Then another shocker: "Siri, I want organic vegetables."
"I don't understand 'organic vegetables,'" Siri said.
"Neither does the FDA."
Apparently she had no response for that.
More Fun and Games from Food Republic: