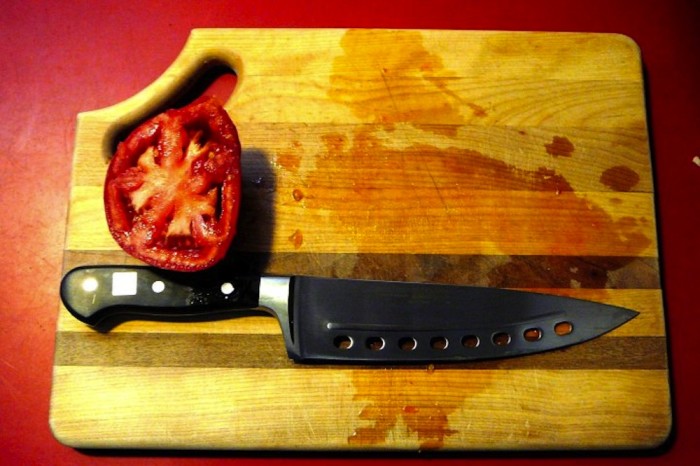 What's that, you say? You can already mince garlic like a chef? We don't believe you, you should probably keep practicing with this baller Wusthof classic vegetable knife. Reviewed earlier this week, we couldn't recommend a better knife for home cooks of all skill levels.
Especially useful for knifework-intensive dishes like Chopped Apple Salad, Texas Caviar and your ever-important mirapoix, the knife's holes and ridge allow you to chop, chop and chop some more without having to wipe errant chunks off the blade. Now that sounds like a time-saving device we can actually use.
So head on over to Food Republic on Facebook, tell us you like us, and you'll be automatically entered to win this razor-sharp beaut that keeps us chopping mountains of onions (even though they make us cry).