Talkin' Art, Food & Music In Brooklyn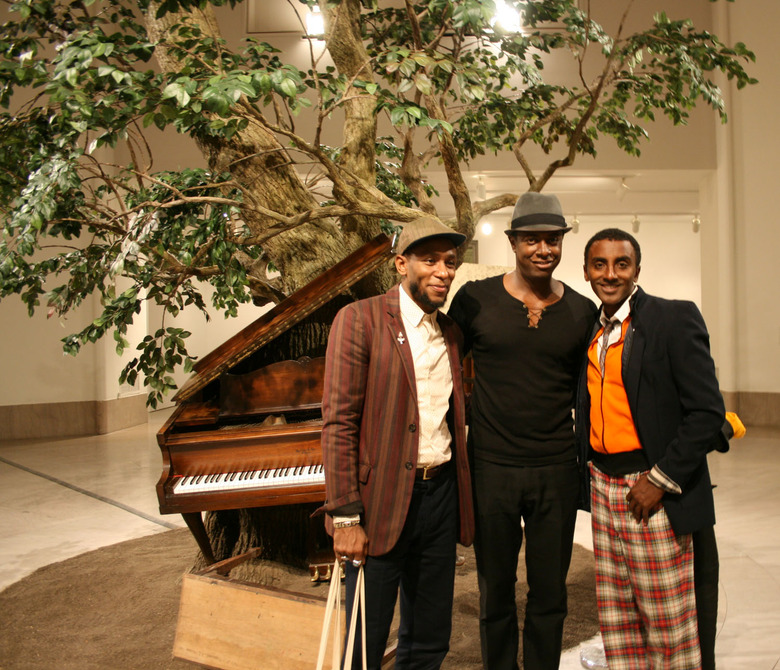 Last weekend, I went to check out Sanford Biggers' show, Sweet Funk: An Introspective at the Brooklyn Museum of Art, which the artist had given me a glimpse of in his Harlem studio back when I interviewed him for Food Republic this past summer. Biggers is a serious talent, and I'm glad that a prestigious museum has given him so much space to express himself. The exhibit is sprawled out across an entire floor, with his signature piece "Blossom," featuring a tree-impaled piano that occasionally starts playing a rendition of the Billie Holiday classic "Strange Fruit," at the center.
I encourage you to check out this and the dozen other multi-media pieces that make up Sweet Funk if you can get to Brooklyn between now and January 8, 2012. Otherwise, you'll share the regret I feel at having missed a talk last night between Biggers, Food Republic co-founder Marcus Samuelsson and the brilliant Mos Def. Fortunately, Marcus blogged about it over on his own site.