NY Food Film Fest: Café Boulud Burger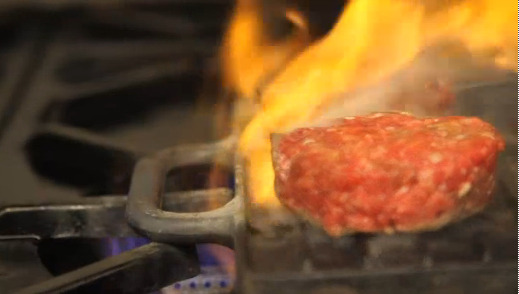 In advance of this weekend's New York Food Film Festival (Oct. 13-16), we'll be showing some of our favorite presenting shorts. If you live in the NYC area, tickets are still available. The festivals comes to Chicago Nov. 18-20.
Matt Duckor of NBC website The Feast got the dope behind one of the popular family meals at three New York Times-starred Café Boulud. The "fry burger" was created by sous chef Sam Benson and plays like the popular fry-stuffed burritos in the chef's native San Diego.