5 Ways To Get Involved On World Food Day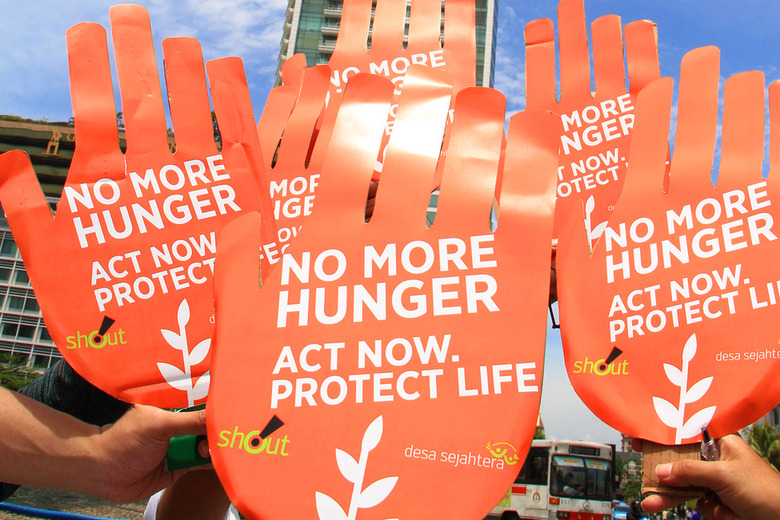 World Food Day
Mark your calendars for World Food Day on Sunday, October 16 (not to be confused with the first annual Food Day on October 24, which will host events across the country to promote sustainable food and healthy eating). This year's World Food Day theme is "Food Prices — From Crisis to Stability" in reference to recent volatility in food prices that have pushed almost 70 million people into extreme poverty, according to the Food and Agriculture Organization. Among the goals of World Food Day are to increase public awareness about world hunger and to promote agricultural technology in the developing world, both of which are worthy objectives considering the U.N. notes in its annual food insecurity report that food prices are likely to stay just as erratic in the coming years.
Below are five ways for you to get involved and make a difference on World Food Day.
1. Take the $2 Challenge
Families all over the world have only $2 a day to spend on food. For World Food Day, Help Women Feed the World challenges you to cook one meal for your family for that amount. See sample recipes on their website.
2. Sign FAO's 1 Billion Hungry Petition
Watch the Food and Agriculture Organization's video on world hunger and sign the accompanying petition to tackle world hunger.
3. Dedicate your Sunday Dinner to Farmers
On World Food Day, host a Sunday dinner with friends and family dedicated to talking about how the food system could be improved by supporting small-scale producers. Oxfam America is offering free informational materials, placemats and recipe cards to help you plan your dinner. The order deadline is October 21.
4. Tell Congress No Killer Cuts
Sign the Help Women Feed the World message to congress protesting potentially severe budget cuts to assistance programs for women and girls.
5. Join the Right2Know March
Right2Know advocates are marching to demand GMO labeling. Join them en route to D.C., where the march will culminate on World Food Day.
---