5 NYC Food Film Fest Shorts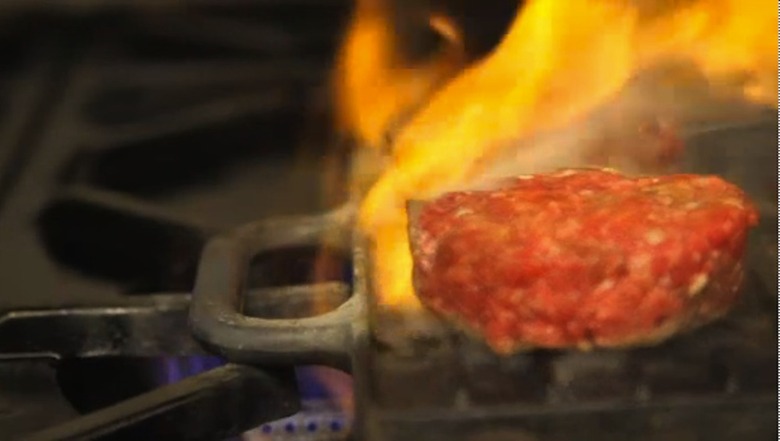 To help hype up the New York Food Film Festival (Oct. 13-16), we've been showing some of our favorite presenting shorts. If you live in the NYC area, tickets are still available. The festival comes to Chicago Nov. 18-20.
Check out our favorite film picks — whether you're a carnivore with a hankering for reptile or slivers of wood in your pork, there's sure to be a short to catch your attention.
Banh and Mi is a short film directed by NYC filmmaker and rock photographer Bao Nguyen. The short follows the story of the owners of modern Vietnamese restaurant An Choi, located in New York's Lower East Side — discussing their backgrounds and deconstructing the city's love-affair with the Vietnamese sandwich.
In Good, Better, Best, filmmaker Keeley Steenson follows a family living near Yoakum, Texas as they produce sorghum syrup—also known as molasses—using a traditional method passed down by generations. Stripping cane in the Central-Texas summer sun is a heck of a lot of work, as the film shows. But the sticky, amber-hued payoff is certainly worth the sweat.
Matt Duckor of NBC website The Feast got the dope behind one of the popular family meals at three New York Times-starred Café Boulud. The "fry burger" was created by sous chef Sam Benson and plays like the popular fry-stuffed burritos in the chef's native San Diego.
In How To Make A Turtle Burger, a nameless man wearing a Florida Gators tee shirt constructs a turtle burger — in slow motion — while a brooding Justice of the Unicorns song plays. Note: No turtles were harmed during the production of this film. That's a good thing, because we like turtles.
In Capital Q, filmmaker Southern Food Alliance filmmaker Joe York travels to North Carolina's Skylight Inn to capture the story behind what many consider the best barbecue in the Eastern Carolinas. Think whole hog chopped on a wood block and squirted with vinegar sauce. (But not too much). We hope you are not hungry.