NY Food Film Fest: Capital Q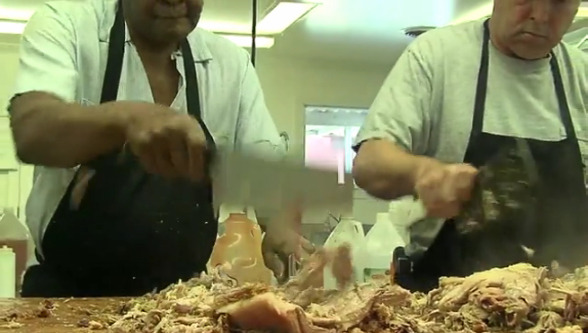 In advance of this weekend's New York Food Film Festival (Oct. 13-16), we'll be showing some of our favorite presenting shorts. If you live in the NYC area, tickets are still available. The festival comes to Chicago Nov. 18-20.
In Capital Q, filmmaker Southern Food Alliance filmmaker Joe York travels to North Carolina's Skylight Inn to capture the story behind what many consider the best barbecue in the Eastern Carolinas. Think whole hog chopped on a wood block and squirted with vinegar sauce. (But not too much). We hope you are not hungry.