Does Los Angeles Need Another Food Event?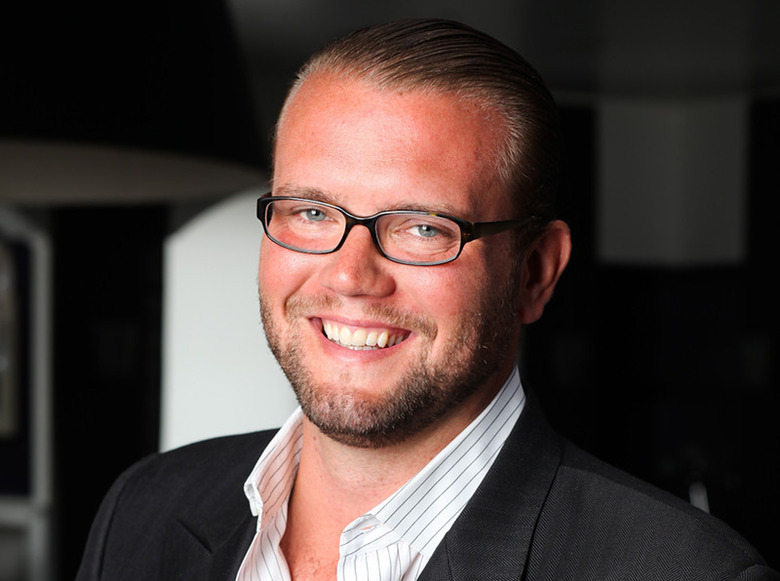 Dave Bernahl
It seems like there's a new food festival every weekend out here in LA. In September alone we had The Taste, The Good Food Festival and Japanese noodle soup blowout It's Raining raMen. Okay, so that last one is made up, but with so many festivals vying for our attention, it's hard to figure out which ones to attend and which ones to laugh at.
Enter this weekend's Los Angeles Food & Wine, a festival event being billed as the biggest food party in the nation. From October 13–16, LAFW takes over Los Angeles from the beach to downtown with events meant to appeal to food fans of all stripes. Food TV groupies get their fix with Tom Colicchio and Guy Fieri while fans of higher-end fare can geek out over cooking from Daniel Boulud and Thomas Keller.
Dave Bernahl is the co-founder of LAFW (as well as Pebble Beach Food & Wine). We grilled him about preparing for pork overdoses, grillmaster Guy Fieri and East Coast vs. West Coast chef battles.
Why do you insist on calling your event LA Food & Wine instead of the LA Food & Wine Festival? Do you have something against meaningful nouns?
I have nothing against nouns. Nouns are my friends. But in the case of LA Food & Wine, we are much more than a festival. We are taking over the city of Los Angeles – from Santa Monica to Beverly Hills – with more than 100 celebrity chefs hosting lunches, dinners, demos, seminars and after-parties. From Caviar & Champagne on the L'Ermitage rooftop to Heat, LA's spiciest after-party, to a crazy-ass live musical performance by Train, we are rolling out the red carpet for ticket holders.
You've got Guy Fieri hosting a BBQ event. Is that because he looks like everyone's drunk uncle who insists on manning the grill at every family barbeque?
I wish Guy was my uncle. What can I say? The man knows his way around the grill. When you put together the best in beer and barbeque, there's no better guy to host than Guy.
Why did you pick the Santa Monica Pier for the Brew B'cue? Are you aware that people who live in Los Angeles only go there when relatives are in town?
Well, now they'll have another reason to visit, especially if their relatives are in town. This is an outdoor barbecue event featuring some of the country's top chefs with beers from some of the world's best brewmasters. How can you say no to Brew B'cue?
Are there contingency plans in place in case anyone overdoses on pork?
Yes. We will have an on-site EMT armed with antacids and juice cleanses.
I heard Colicchio just sent a threatening text to Thomas Keller. How do you plan on diffusing the tension between the violent East Coast Chef gangs and the even more violent West Coast Chef gangs?
If these chef gangs went to war, where would we eat? LAFW is going to increase the peace. That's why we're bringing in the baddest chefs in the country to work together under the same roof.
Who would win in a fight: Daniel Boulud or Wolfgang Puck? And what would be the weapon of choice?
We're working on Celebrity Chef Death Match, but I don't think we'll go live with that until year two. So you'll have to wait and see.
---
More Food Festival Coverage on Food Republic: