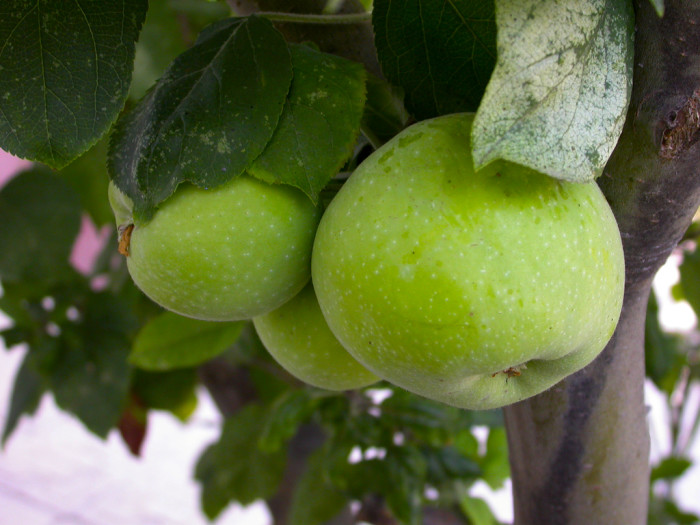 I have a secret weapon against boring everyday dishes, and it happens to be in season. If you participated in last night's Rosh Hashana festivities, you may have some left over. It's the apple, the green variety in particular. In the spirit of inclusiveness, however, firm-fleshed tart red ones also do the trick nicely.
Sturdy salad greens like spinach and kale complement their tender crispiness and milder proteins like chicken and shrimp can often benefit from some added tartness. Consider the following lunch possibilities, and kindly point out the dish that is not enhanced by the addition of chopped, sliced or julienned green apple:
Oh that's right, it's none of them. Seriously, you haven't had a grilled cheese until you've tried it with thinly sliced green apple. Use your imagination, toss one in and see what happens. Peanut butter, bacon and apple? Delectable.
If you'd rather keep it relatively normal and/or have your apple on the side, consider Bobby Flay's super-simple Chopped Apple Salad. When apples meet blue cheese, you'll wonder how they ever loved cinnamon.