Video: Carla Hall On Meeting Her Husband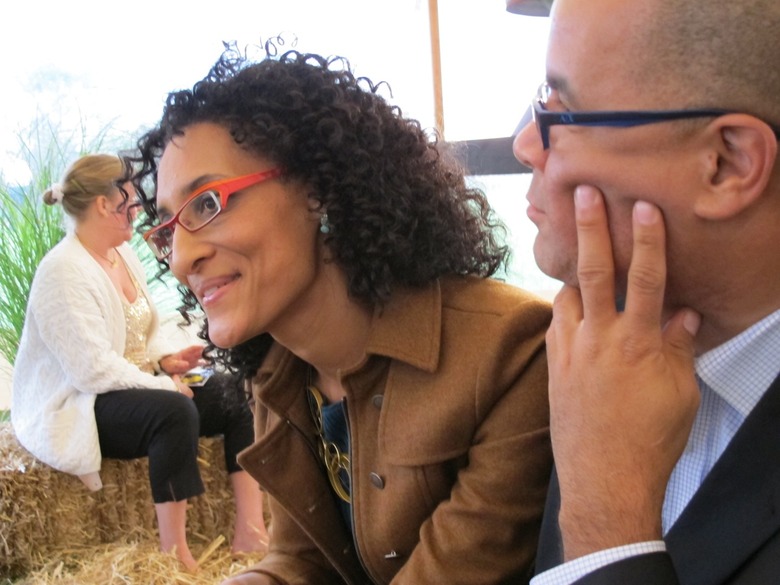 "
The Chew
," an hourlong daytime talk show about food debuts on ABC Monday, Sept 26. A few days before the debut, one of the stars, Carla Hall, a former model and Top Chef contestant, was spending some time in the Hamptons with her husband Matthew Lyons, a lawyer and serious photographer. Lyons seemed not to enjoy being on the other end of the camera, especially when I asked how the pair met.
They met on Match.com, Hall says in the video. But internet dating is complicated. Was he her first date on the site? Watch her answer — and then get a bit pensive.