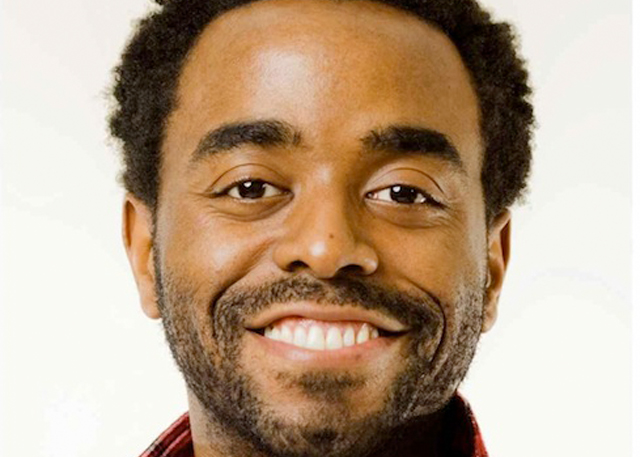 This Friday is the official first day of fall. As I think back over the summer and the lessons I learned this year, one stands out. While participating in a cooking reality show, I was told by the host that my food was "powerfully seasoned." I took this as a compliment and smiled. I was then eliminated from the show (womp-womp). When I realized it was not a compliment, I just brushed it off. After all, he was talking to the guy who created the Crazy Jamaican Burger and the Spicy Tempeh Salad. Spicy food is my wheelhouse!
Earlier this year, my ex asked me, "You don't like the taste of food, do you?" I replied, "Yes, I like food. With flavor." Part of the neurosis of thinking I'm right all the time is a little thing I do: listen to all criticism juuust in cast I'm wrong. See, in order to be right all the time you have to eliminate all chances of being wrong. So I decided (being in creative mode) to create recipes using five to eight ingredients, and challenge myself to get the same bold, spicy flavors I like. I developed this recipe, featuring eggplant and seven other ingredients, for my fall foods series here on Food Republic.
---
Stewed Eggplant & Chickpeas
Prep time: 5 minutes| Cook time: 15 minutes| Serves 2
2 cups eggplant, diced
½ cup chickpeas, soaked
2 tablespoon onion, diced
2 cloves garlic, minced
¼ teaspoon crushed red pepper
2 teaspoons Hungarian paprika
juice of ½ lemon
1 tablespoon cilantro, finely chopped
2 tablespoons water
Step 1
In a medium pan over medium high heat, heat oil until hot and shimmering, add eggplant and sauté for about 5 minutes until eggplant starts to become tender.
Step 2
Add chickpeas, onions, garlic and crushed pepper. Reduce heat to medium and sauté until onions are translucent, about 5-7 minutes, tossing occasionally.
Step 3
Add paprika, cilantro, water and lemon juice, reduce heat to low and cook for another 2-3 minutes or until most of the water has been absorbed. Salt to taste and serve with rice or quinoa.
---
So the moral of the story is: Don't listen to reality shows and strive to be right all the time! Happy fall!
---
Previous Feed the Vegan Columns on Food Republic.