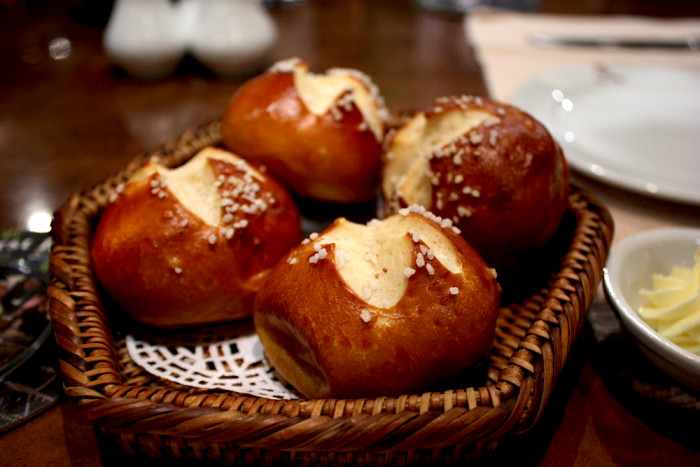 Good alternative breads to white or wheat when sandwich-making: sourdough, challah, pumpernickel and brioche. But then there's an option that changes the game. The pretzel roll. The Germans do it all the time. And they invented the Reinheitsgebot, so clearly their standards for tasty things is a force to be reckoned with.
We thought we'd make a list of sandwiches that would be incredibly delicious on pretzel rolls to illustrate our point. Ahem!
Plus, pretzel rolls are usually smaller than regular sandwich rolls. For those of you watching what you eat (as some valiantly try during football season), this means built-in portion control. For those of you who are borderline hangry — that's of course the term for so hungry you're getting angry — that means two.