Pine State Biscuits' Fried Club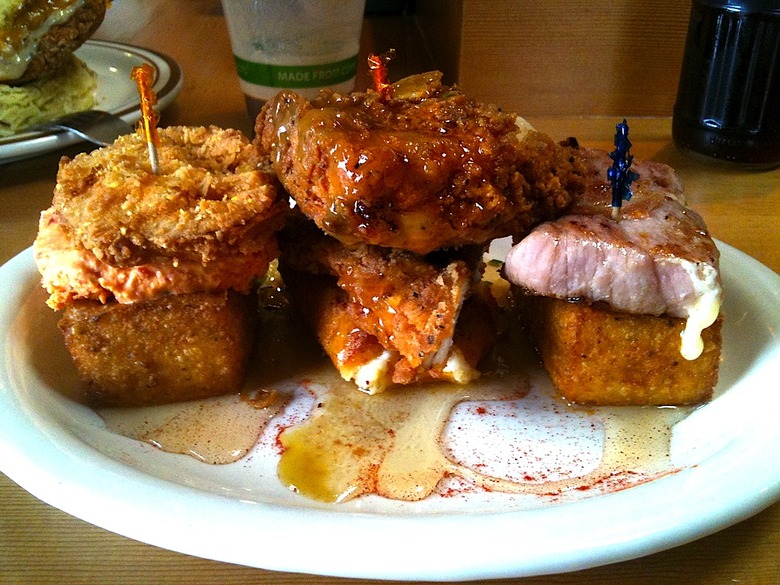 pine state biscuits fried club
Check out this everyday club sandwich. That's right, nothing special here. Just keep walking...hang on. Did we forget to mention that it's served open-face on buttery fried grit cakes? Ok, that's pretty special, especially with their classic Southern spin on club sandwich fixins.
To make this sandwich even better, Pine State Biscuits utilizes fried chicken instead of turkey, and the mighty combo of spiced honey and pimento cheese to the best of their collective potential. I mean, check out last week's love affair with the king of pimento cheeseburgers. Pimento cheese is the greatest. Top that off with a generous hunk of country ham for the ever-crucial bacon component and sharp white cheddar to satisfy the cheese quota (and then some). Finish with a thick slice of fried green tomato and you have a creation that will have you hooked, never to turn to that ordinary club sandwich again. But if you really want one, we recommend our own original Food Republic version.
Hey, we told you it was pretty special.
---
Be sure to check out some of our other Sandwiches of the Week: