Coming On Monday: It's MARC WEEK!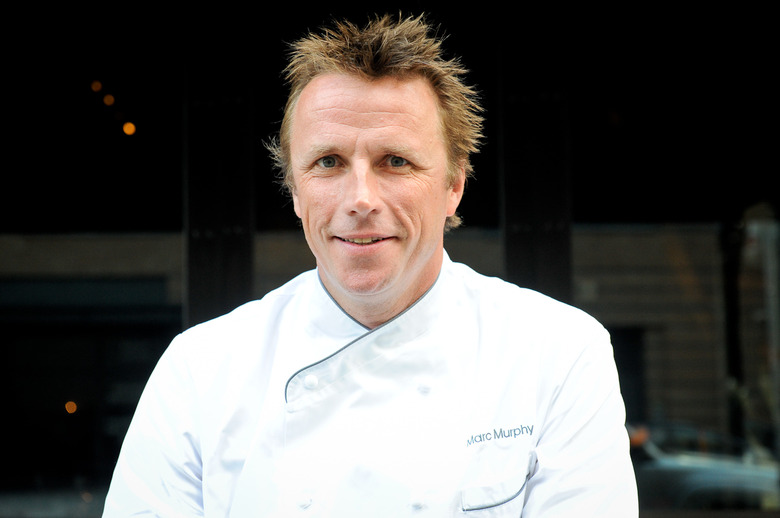 Chef Marc Murphy portrait
Coming next week to Food Republic, our first-ever guest editor! When we first met Chef Marc Murphy this summer, the spirited NYC restaurateur and TV personality (as seen on Chopped! and Iron Chef) managed to verbally sprint through topics as diverse as cooking, opera, restaurant/community relations, unemployment, barbecue, ballet and Green Day. Clearly, we thought, this is a Food Republic kinda guy.
So for the first time ever, we're pulling up another chair at the editorial table and letting Murphy push some of the buttons. What should you expect? Recipes from his restaurants (Ditch Plains, Landmarc), for sure, plus some choice shots of his restaurants and très chic NYC apartment. Plus, a rant or two (we did say he's spirited — and that's one of the reasons we're calling next week MARC WEEK!), interviews with chefs and other figures whom Murphy finds influential, and a whole lot more.
Stop by Food Republic Monday morning for a profile and interview with Murphy, and then throughout the day Monday through Friday for a series of stories curated by the outspoken chef/restaurateur/surfer dude/dad.